Discussion Starter
·
#1
·
So its was Clydes birthday;
We went offshore before first light yesterday....We got home after dark...(Okay Kenny, Clyde and I are talking shit now about you Hatty Boys)
Red grouper were biting like pinfish.
We got Reds, Scamps, AJ's, Pinkies, Grunts....You know, the kind of fishing trip you'd like to turn the boat around and go home because the bite sucked so bad
Ryan's AJ
Making room in the fish box after about an hour.
What I thought was a speckeld hind but unsure.
After the catch.
Clydes jigged up gouper.
Oh, did I mention an eleven pound lobster that the hottie and I are eating tonight! You think a Maine Lobster is good? How often do you get to eat the legs of a northern atlantic bug like they were king crab legs? 53 inches from tip of longest spine to tail and 14 inch girth of tail with 14 inches long tail. We are eating the legs too... they are fat! 11 pounds Spiney!
The bug!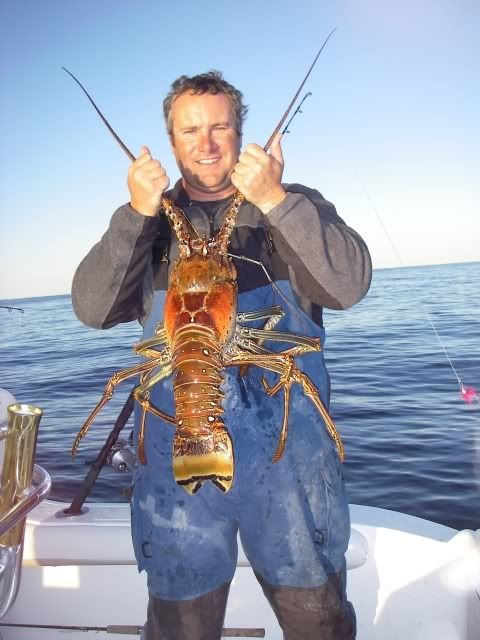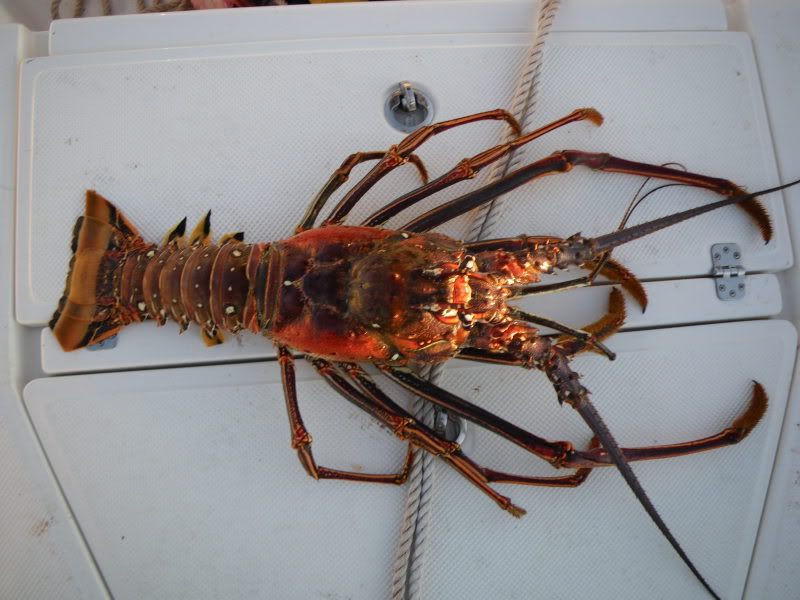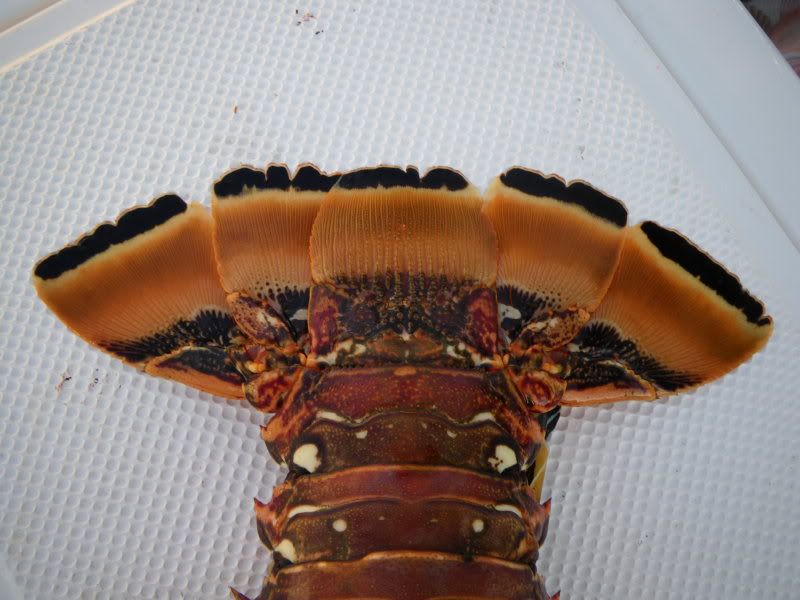 What can I say?
the biggest lobster I've seen a picture of was nine pounds. This one was 11.
I cant wait to div ethis ledge soon for more bugs.. MMMMM
Look at the water in the back gound....Thats as rough as it was all day...30 miles offshore.