Discussion Starter
·
#1
·
(1)Custom Vertical Jigging rod for sale built by me.
I've used it a couple of times but its still in great shape.
Built on a mudhole blank, it's 6' long 1 piece, rated 40-60 lb or 325g (6-12 oz). Moderate action; The butt is .572, tip is 11, and blank before built was 6.5 oz.
Fuji SICs and fuji reel seat built spinning or conventional. The first "I'll take it"for $250.00 and paypal only. I can ship. I dont have a price on shipping yet but I imagine somehwere around twenty dollars or so.
THis ord will make a good Yak rod as well.
Pick up in Wilmington, NC area is a plus and I will be in Hatteras the second week of November.
This rod is for sale on Craigslist as well and if it should be sold there prior to the first "i'll take it", I will post it on here as Sold.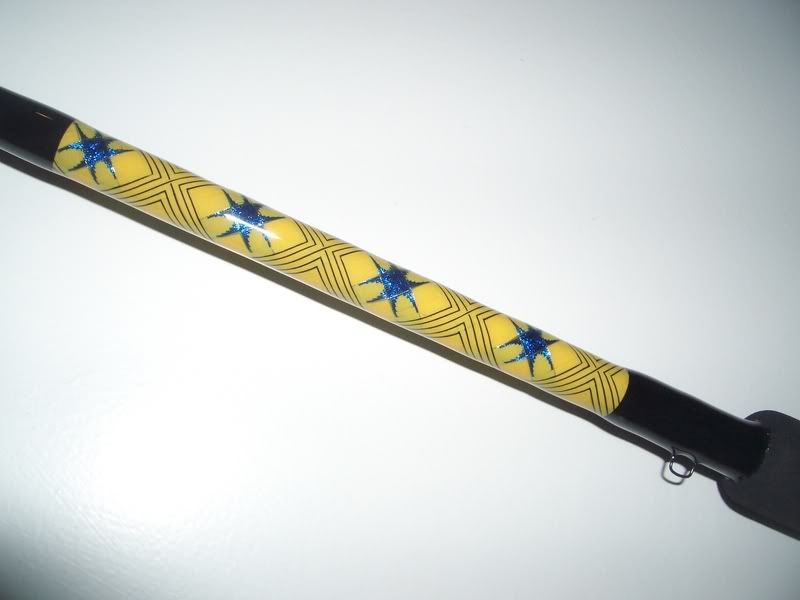 (2)Second rod was built on an allstar blank by me and was built conventional. Its got the Fuji Lowrider style guides (Don't know why I built it this way but I did. It's seven feet and fast action. Kind of a heavy duty rod. Fuji trigger reel seat. (I bought this blank and did'nt have too much info on it at the time. It is used and has been used in the boat as well as the kayak. Shrink tube but and cork fore grip. It is a hook setting machine.
It's the one in the lower right corner, reel is not for sale.
I dont have a picture of the entire rod yet. Im asking $100.00 dollars for it paypal only. I can put new SIC guides on this rod with black thread wraps for an additional $75.00 if you do not want the lowriders.