Myself and a buddy got into some nice sheepshead today out by Weedon Island on the west side of Tampa Bay. Man, what a beautiful winter time day down here and I'll tell ya what, I love fishing on Mondays when most people are working. LOL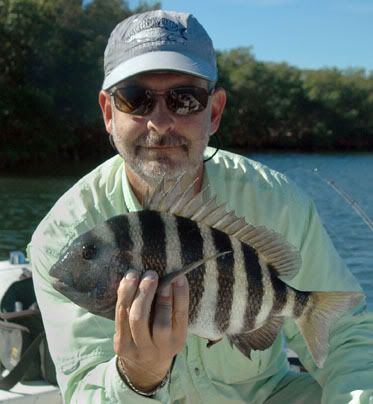 We caught about a dozen sheepies, with five nice keepers. The sheepies were caught on fiddlers and shrimp pieces. They were full of green mussels too though, but don't ask me how I know. LOL
We also caught four redfish, but only one was a keeper for Florida, a 22 incher.
Here's my buddy Ron (Wrangler) with his lower slot redfish.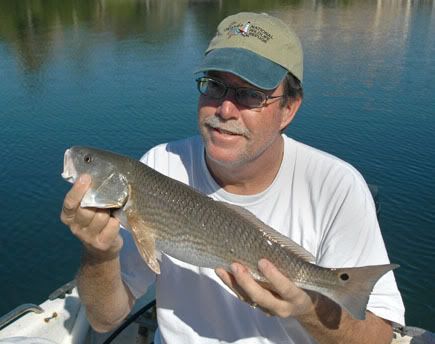 Then it was off to the power plant shipping channel to catch some silver trout, whiting, and black sea bass, a staple of winter time fishing for pan fry enthusiasts down here.
We didn't get anything too big, but we caught plenty to fill the belly.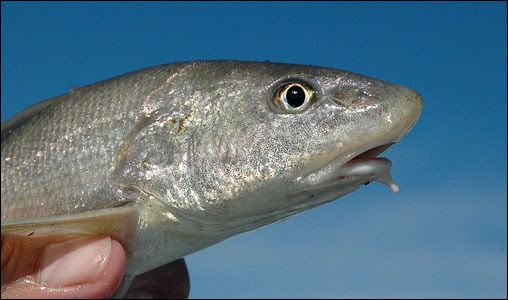 They're not big fish, but they're still as tasty and they made for pretty photos.
All in all it was a great day out on the water with a good friend I met through the fishing boards. It doesn't get any better than that.