Late report, I know. But hours before the big blow moved in, we hit the marshes. It "was" beautiful out there, however the fish sensed something...
Surfva and I launched the plastic vessels out of Crab Creek but both of us forgot the cast net....
I always bring a backup of frozen crap, and that was probably our demise.
At any rate, we met up with Glenn & John out there, and they remembered to bring their cast net. So......it was slow, but we did manage a few hook ups.
Glenn had an unusual run....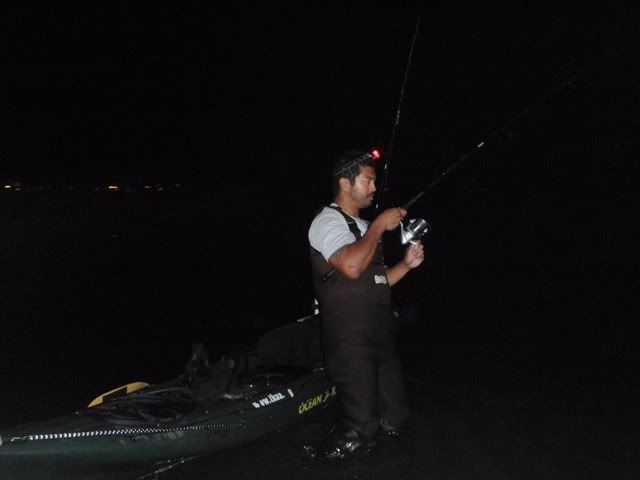 Not a Red Fish, but just as good!!!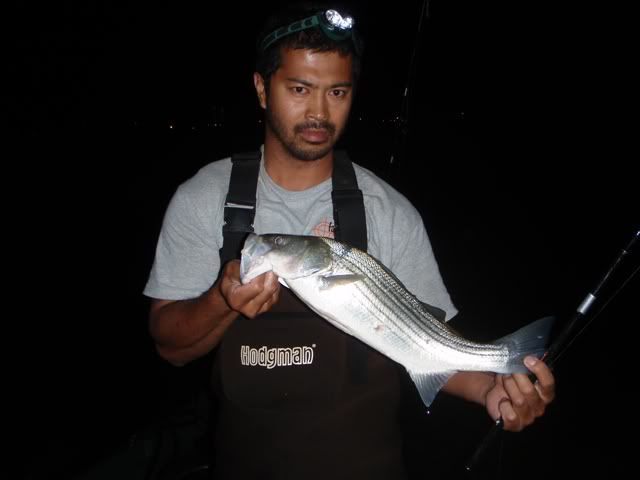 Glenn & John moseyed off and had a few more hook ups., (Reds) and the wind started to
REALLY
kick up...On the way in I found that John had a nice little Red on the end of his line, so I snapped a photo and made a nasty paddle in.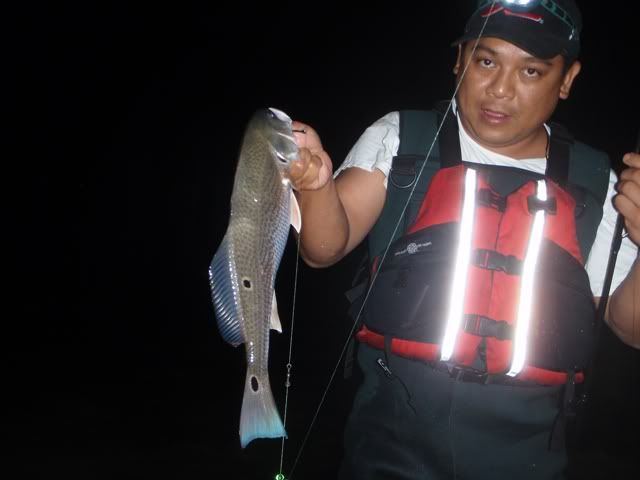 Oh yea, I did get a divorce and I'm trying to figure out how to charge the Red Fish for the lawyer bills.....
Skunk