After an arduous day at work taking a sexual harassment test, and yes if I failed, I was a sexual harasser, I decide to harass some fish...male or female, I didn't care!
I saw that livetoyak's truck was there at Crab Creek. Made a quick trip and cast netted up only a handful of menhaden. Oh well, off I went.
I made the call to livetoyak and could hear him behind the grass bed I was near, you know, the voice echo's over the water, then into your phone...it was dark.
He had been out there since noon and the only fish and last fish I saw him catch was in for a kiss goodbye!
Cutter and I made our way to the "Puppy Mill" and he proceeded to start hooking up left and right, mean while I've got my rod in my hand so to speak...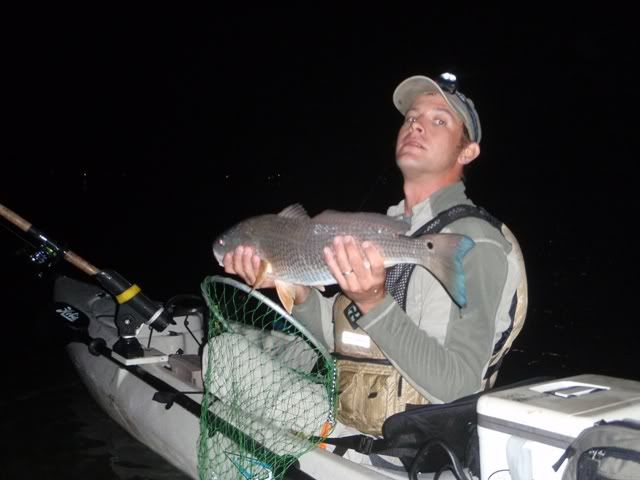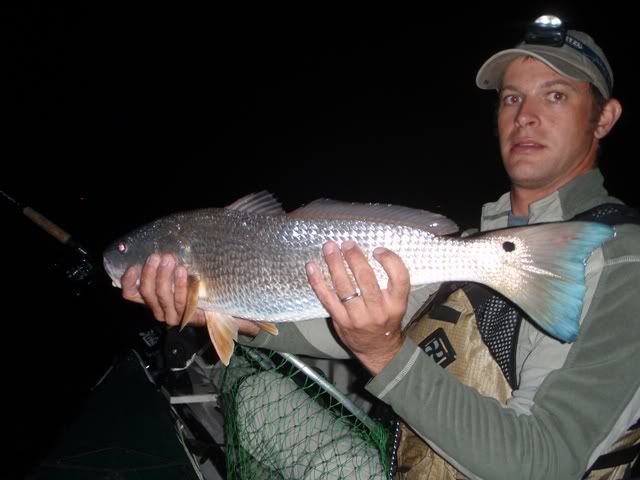 Ya, I know he looks like a psyco killer in the first photo, but that what the fish thought too after all was said and done.
We navigated through the rich mans docks and followed some bait getting pushed into the grass beds. Cutter kept on hooking up at each spot I said to fish. I was left hangin' like a debate club member at a Playboy party...sad on my part....
Finally, I got some play....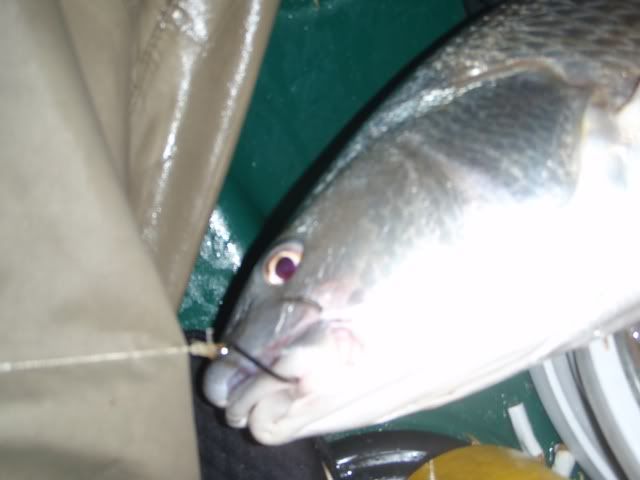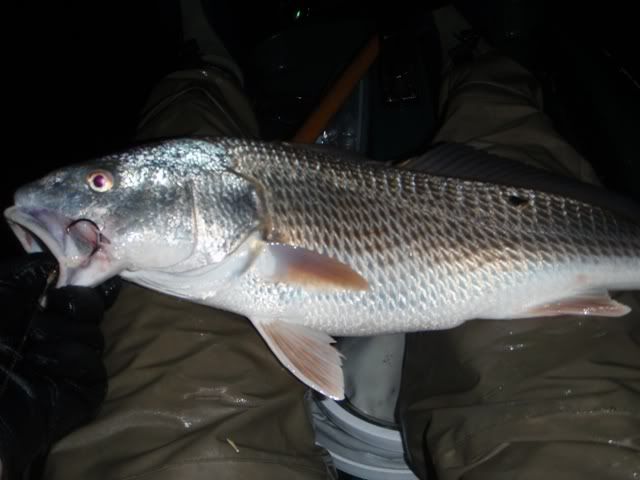 Long story short, Cutter slayed 'em, I got two runs and a fish in the boat....but a
GREAT TIME
nonetheless!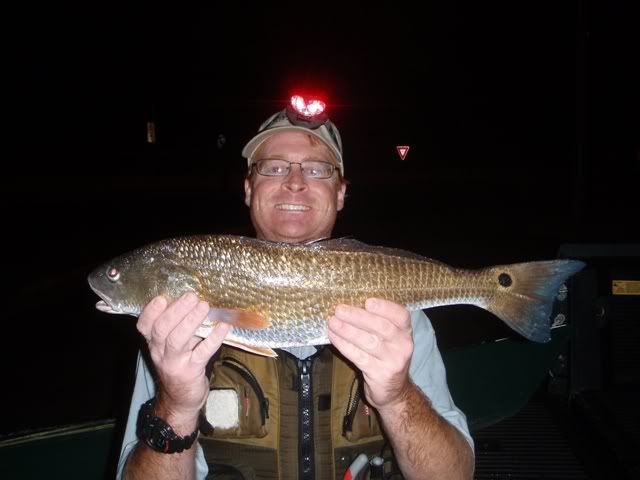 Look forward to fishing w/ you guys again...and oh yea, if you fish too much, you'll get a divorce!!
Skunk