What an interesting day what can i say about it. Well i didnt catch any fish just some salad nothing else. Heard it was hard to get bait for the early birds they said they didnt get it untill 8:00am. Even though i didnt catch anything thats fine with me because i will have those memories with me through this school year to help me to get through to wait untill next summer to get more. Any way some yellow belly spot were brought up some blues on pens and bottom baits. Well here it goes here are the pictures that everyone has been waiting for the Kyack cobia caught by spyder hitch and his friend.
Geting ready for the net
and pullying away
figureing out the weight 58lbs
getting into position
what a relief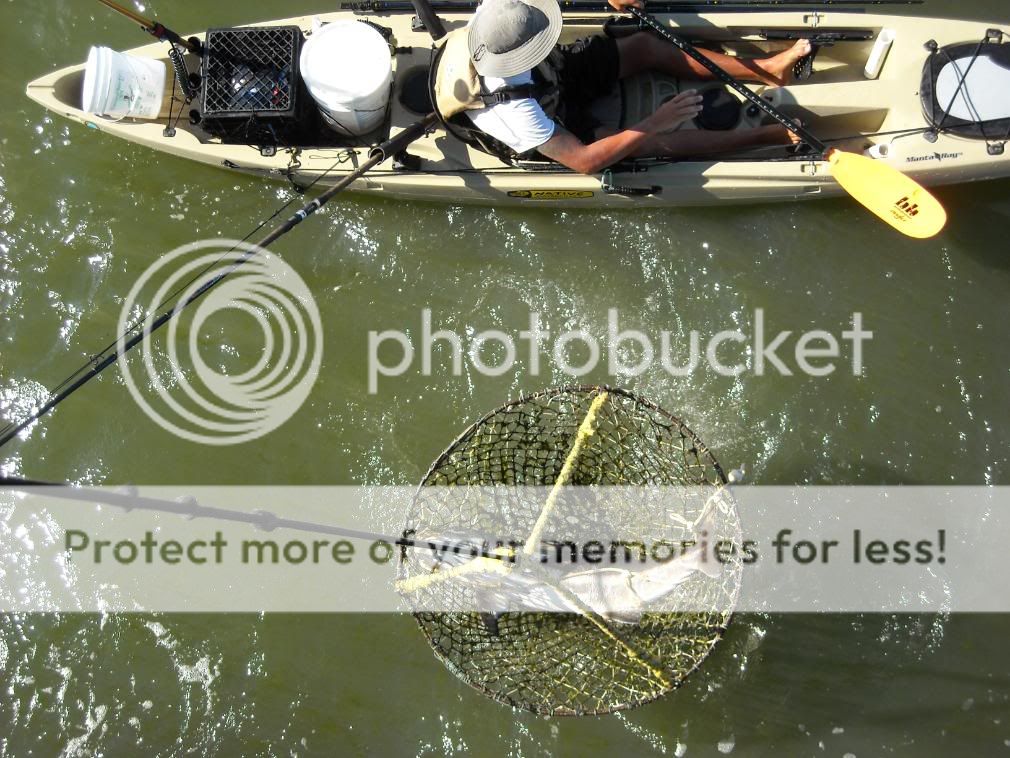 You know when you were younger and wish summers would last forever with record fish and record catches this is that summer for me that i wish would last forever. Because of meeting new and knowing the nice people and Lip the pier that i fish all summer.
hope your summer has been as good as mine,
Alex