Tater sure can....
Tater and I were on "the pier of choice" today,and what a day,rain and all... I had two sharks eat my junk all day,the only runs for me..
All was fine though,cause the feeshgods were on the lookout for Tater!!
We were all laid back,with not a bump for quite a while.. Tater's rod kinda bounced,and did a couple of klicks.. He made a dad proud and listened to everything I told him about a hookset.. The boy pointed that rod at him,and let em havit!! Then fought that fish like a pro,putting plenty of heat where needed..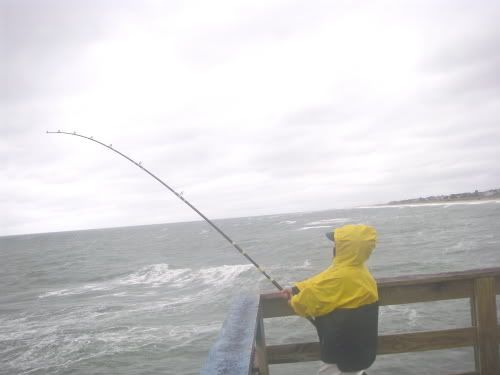 We had to pull up one of the benches so Tater could get em to the net,but for a short rascal,he did it without a hitch.. Here's a 43 and a half forklength drummie that Tater caught,for his first big pier drum ever!!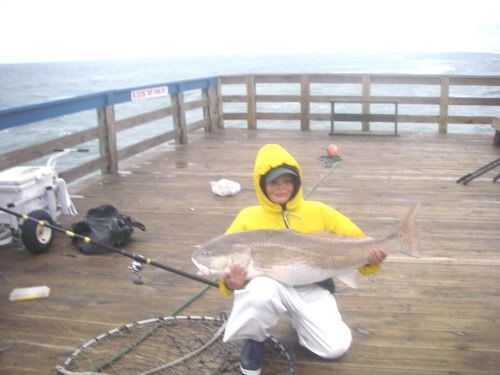 There were two others decked,one by Zingpow,and one by Pat.. Pat's fish is the first I've seen decked on a pier with NO SPOTS!! I've seen a couple of juvenile fish without spots,but never an adult until now... Pretty cool..