Discussion Starter
•
#1
•
Instead of threadjacking justinfisch01's "To Crimp or Not to Crimp" thread, I though I'd start my own. I just wanted to put some pics up on how I go about "reverse snelling" a hook for a fishfinder rig, keeping the hook leader short. In this series of pictures, I'm using a 150 lb-test swivel, 100 lb-test line and an 8/0 Eagle Claw octopus circle hook. Enjoy.
Start by tying a piece of leader material with the knot of your choice to the swivel. Tighten and trim the tag end. Cut the standing end about 10" long.
Insert the long end through the eye of the hook, pulling the knot all the way to the end of the eye. Depending on how long you want the hook leader to be, leave appropriate amounts of line between the eye of the hook and the swivel. I'd leave about 3" of line between the hook eye and the swivel if I want the hook leader to be 4" long. Experiment to see how it turns out.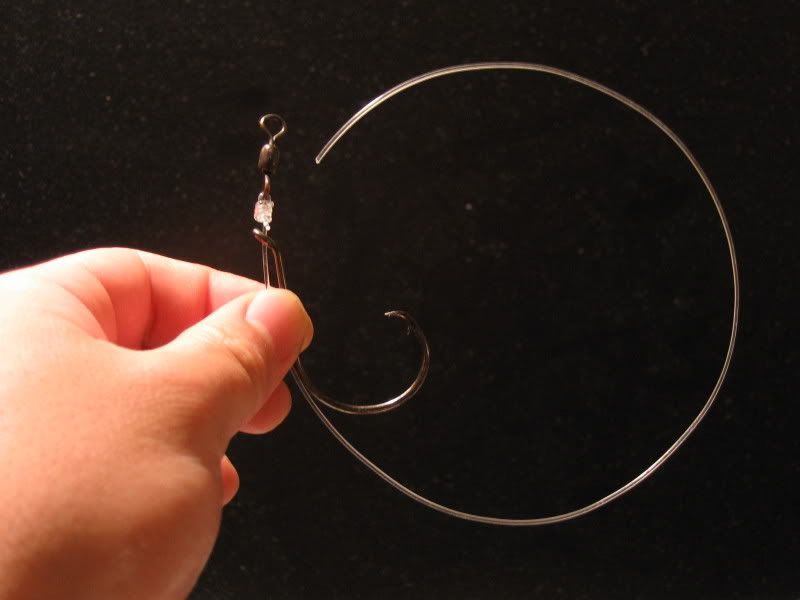 Another view of the line inserted into the hook eye.
Then, place the hook on the side of the tip of the tool, not in the "channel".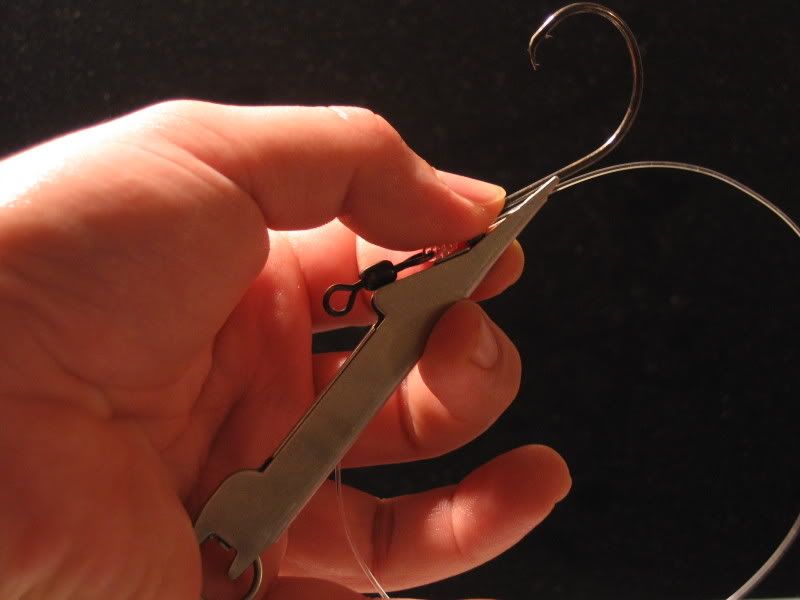 Notice that there's a shallow "forked" area at the very tip that the line pulls to.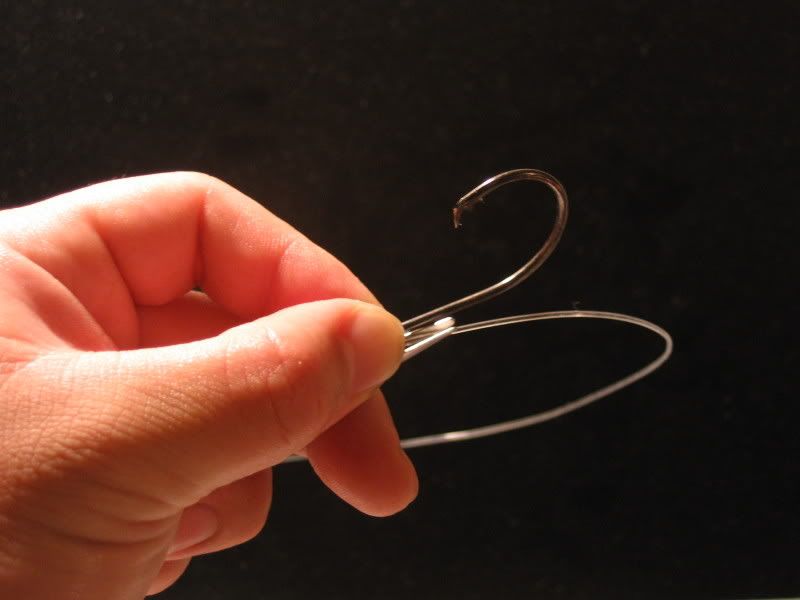 Pull down and wrap the standing line around the shank and the tip of the tool, wrapping towards the eye of the hook. Note the relation of the hook, the tool, my thumb and forefinger and the standing end.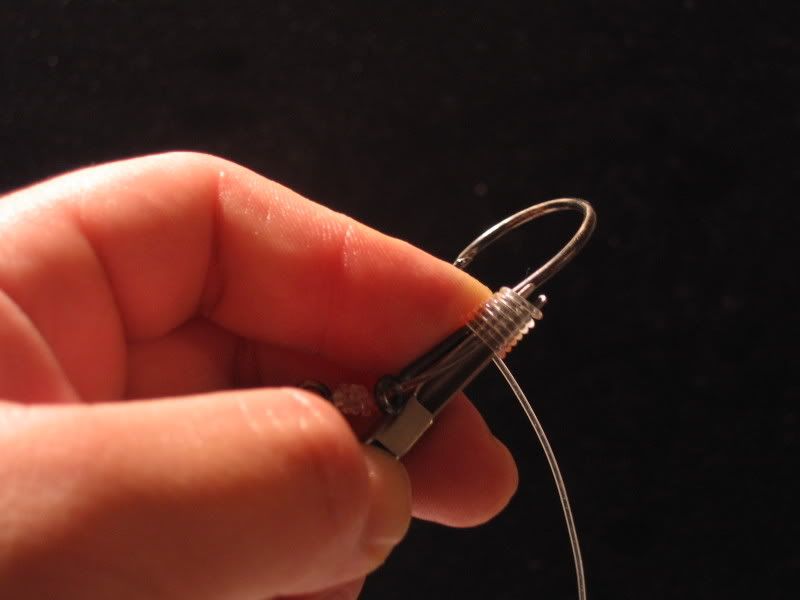 Another view.
Now, grab the tag end and insert it through the loops that are held open by the channel of the tool so that it "finishes" off the snell.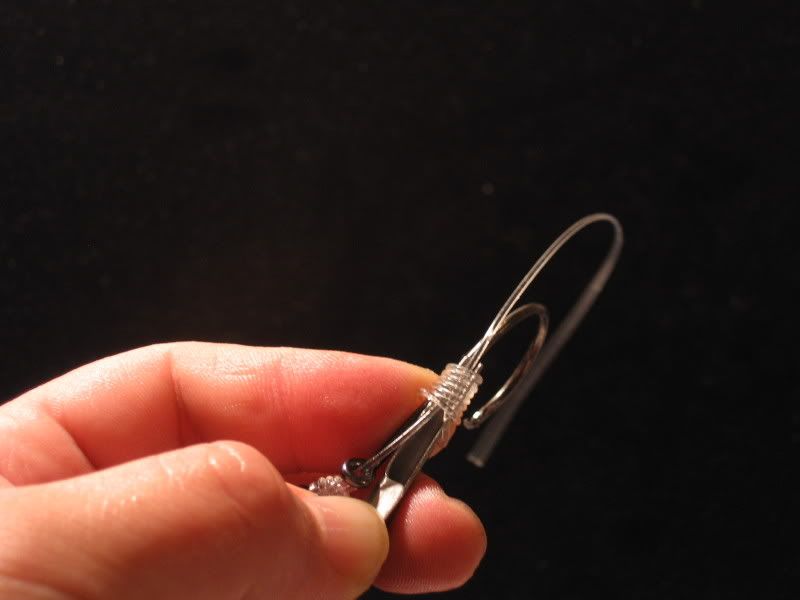 Grab the tag end with pliers and hold the swivel with your thumb while still holding onto the tool.
Pull hard and fast while holding onto both the tool and the swivel. Note, in this picture, I've dropped the tool because I've already pulled the knot off of the tip.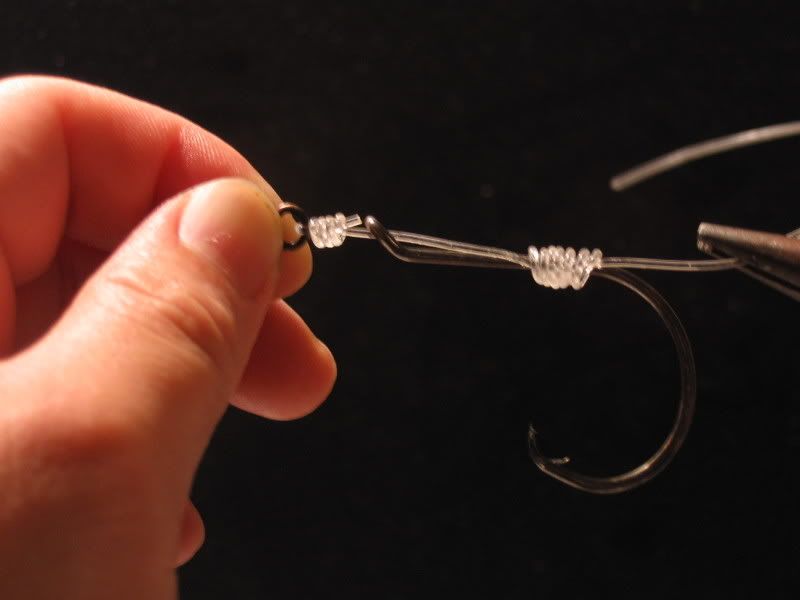 At this point, the knot is tied, but still a bit loose and at the middle of the shank. Slide it to the eye.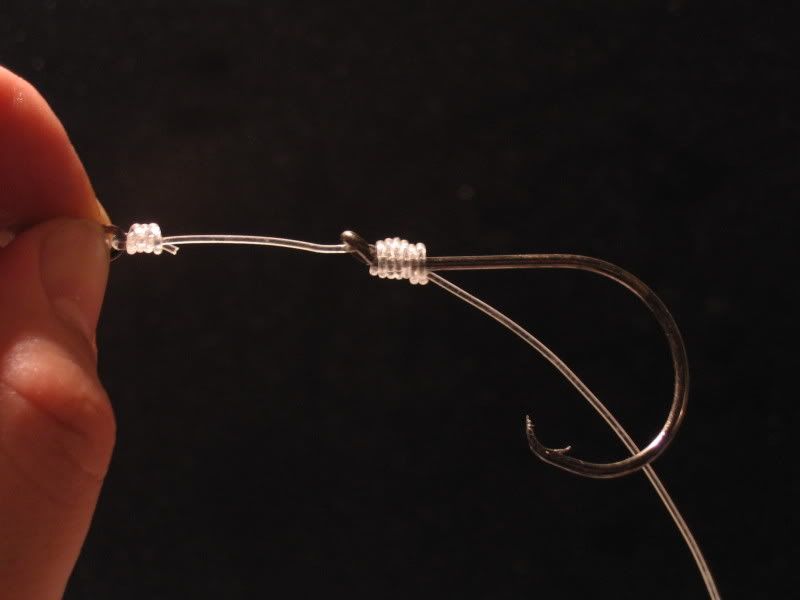 Grab the tag end with pliers again and cinch the knot down. Trim tag end to about 1/8".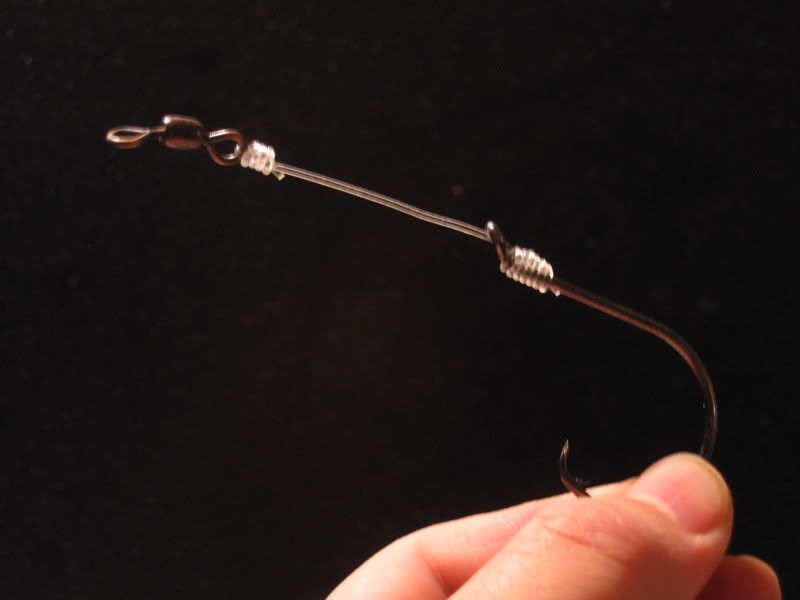 This shows the length of the finished rig.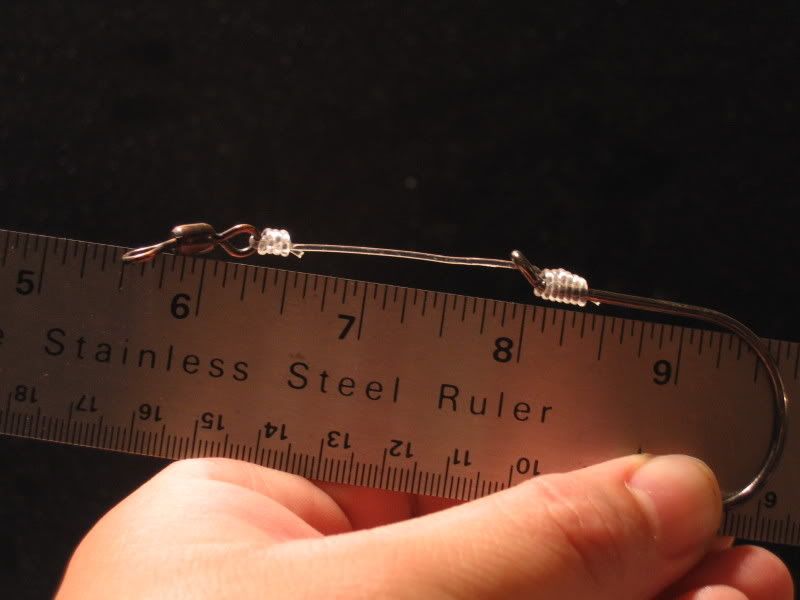 Hope you guys find this helpful. :fishing: