Discussion Starter
•
#1
•
Good weekend overall, falling tide was productive every time.
Dawn falling tide @ Lockwoods 9/4 took 2 whiting, 3 blues and a nice spot. Middlin blues 12" high/low on fresh shrimp. Fry for lunch.
Afternoon slow w/ a blue and pins and touron issues.
Dawn 9/5 mullet were thick in the folly, large whiting and blues again, nice puppy red just under slot, let him go with my regards. Some take high/low some with live mullet in a carolina rig. Smoked Blues for supper.
Afternoon skunk -- mullet were out @ low but went elsewhere for their flood tide party. Pins and beers. :beer:
Dawn 9/6, first cast big black drum. Pic attached. Rest of morning a little slow, burned bait and threw back some blues then got this fella properly iced.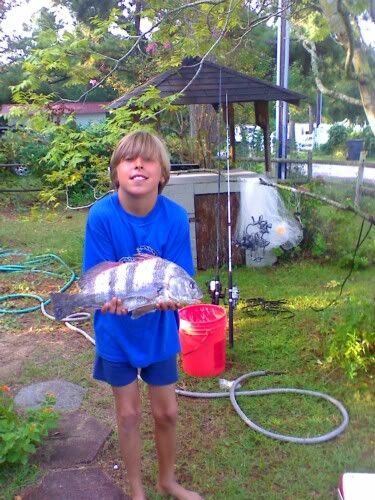 Cheers,
George