So Surfva and I made a little trek to the base of the CBBT. Too my surprise there where at least a dozen folks camped out on the East and West side of the span. All of them were soakin' bait, so it made it difficult to maneuver the lanes when casting lures. Winds were causing a decent chop that splashed into my groonies.
Birds were working both side about 300 yard out, way to far for my mighty self.
Dude next to us hooked up and pulled in a schoolie on finger mullet. More power to 'em!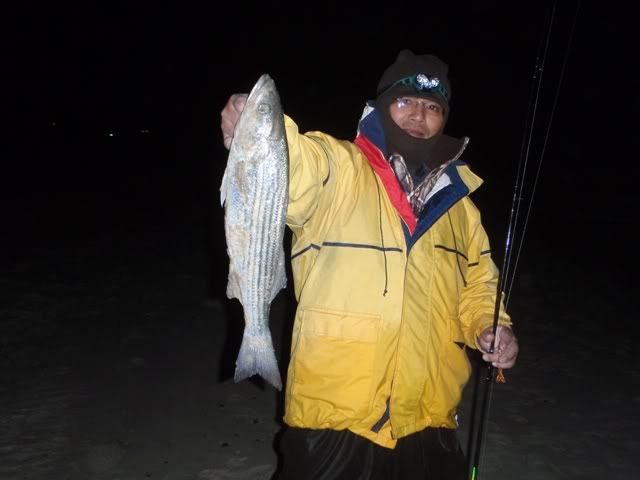 Not much on my end, too many folks throwing bait rods to get out to the bars. Oh well, that's why I own a yak!!
Skunk