It was was a very nice nice night out on the yaks.
Dafishguy and Erie Warrior plus me got it going...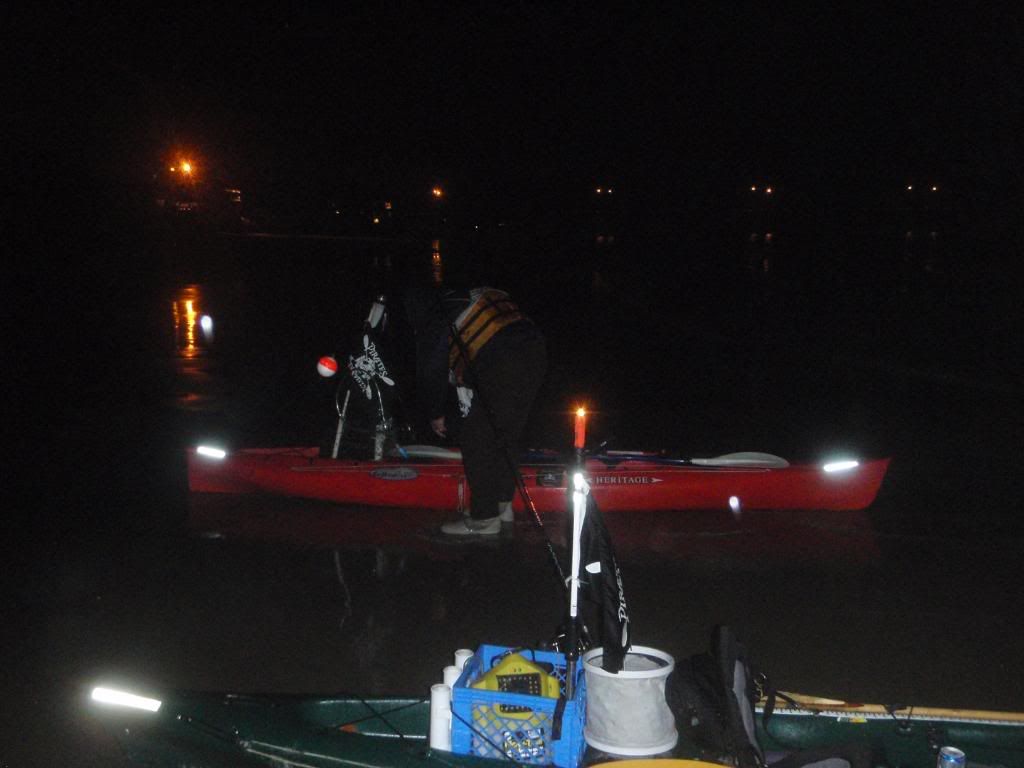 We pulled up to the launch and encounted two dudes in a canoe with about ten five gallon buckets and no lights. They were up to no go good in my mind. And I was right.
I like to let my eel rig out on the beach before I launch, then paddle out. Let it ride on the way out, but guess what I caught...was a
seine net
Those clowns set out about 10 minutes before we launched, What a disaster with that crap, idiots and poachers. Green Canoe, "no speakey English" types. BS!!!!! You'll see 'em if you fish the CBBT by the beach. Report 'em... I did. sooooooooo.....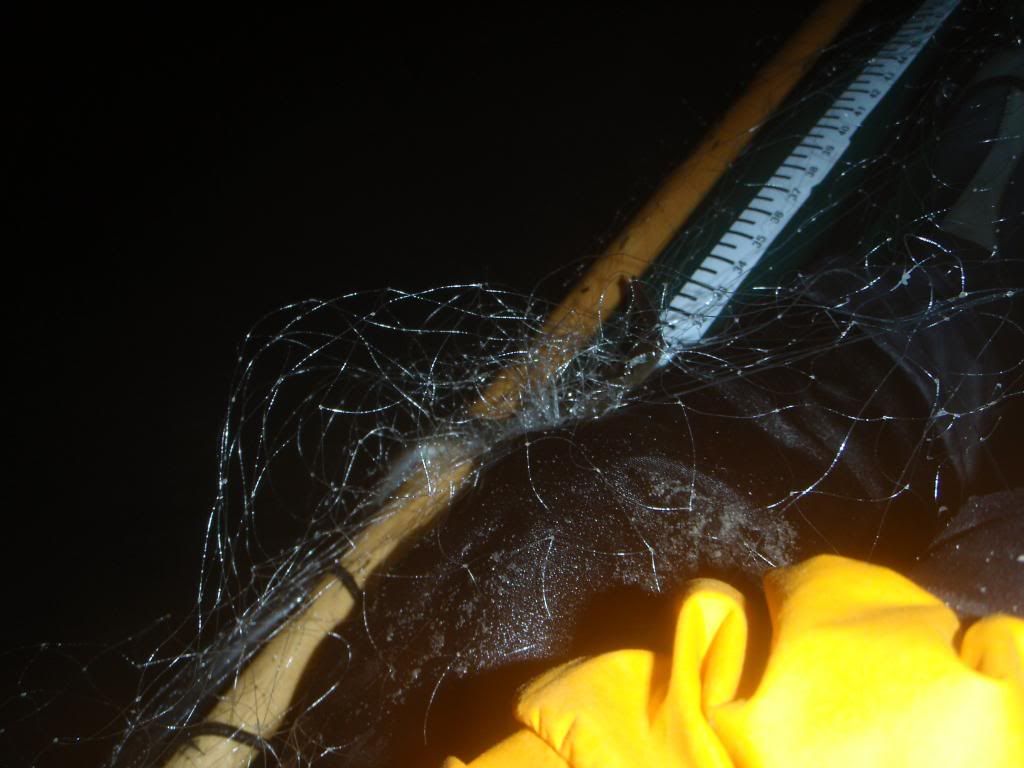 And no, they weren't commercial, they were poacher's. no lights, no nothin', except for canoe and 10 5 gallon buckets.
Of course, I got snagged in their nets they layed out when paddling out....
Weak, because I lost my eel rig 15 yards off the beach on the paddle out...
Whatever, Dafishguy and Erie Warrior & I hit 'em pretty good out there.
The fish grabbed my whistle and started to blow to warn others of our presents.....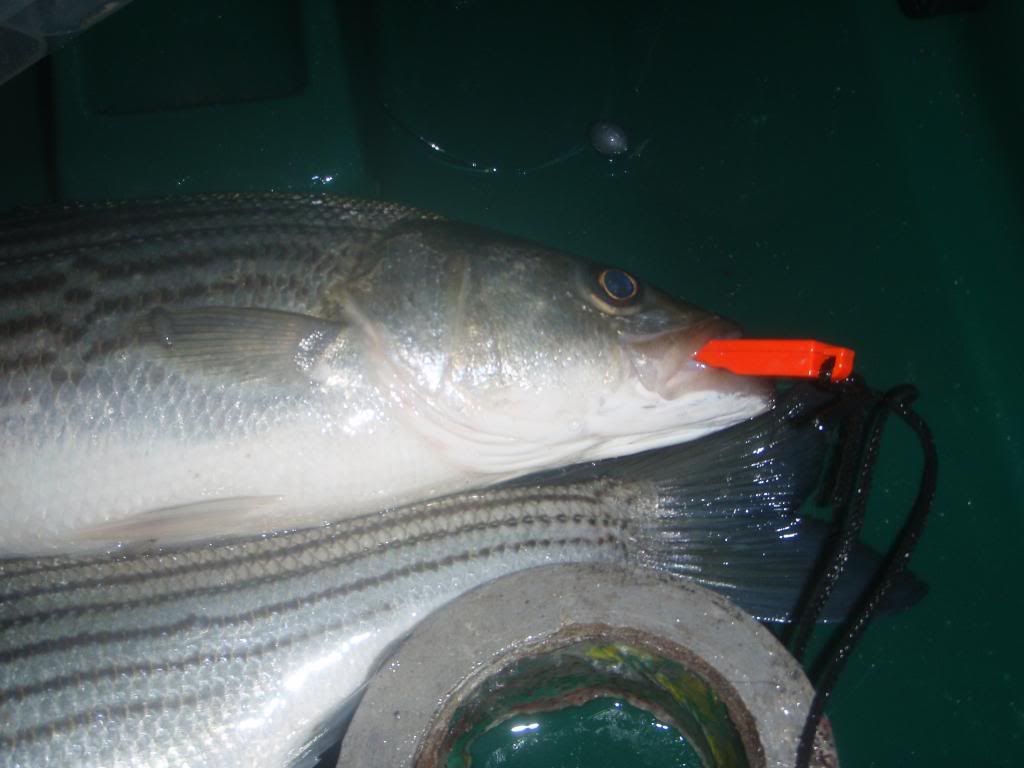 Fun stuff, again.
Dafishguy got his limit quick, so did I...
No mama's tonight, but good times!!!!
Skunk