Well...my schoolie reel finally starting shooting sparks and smoke when I engaged the bail. So I had to dissect it. Actually, I napped on the couch and Surfva worked on it..
We launched from home base for a paddle out to points unknown. Dafishguy, Surfva & I proceeded to get wet in mid-30's temps.
Met Ben on the way out. Nice to meet you Ben.
Dafishguy got his game face on for his maiden voyage to the CBBT.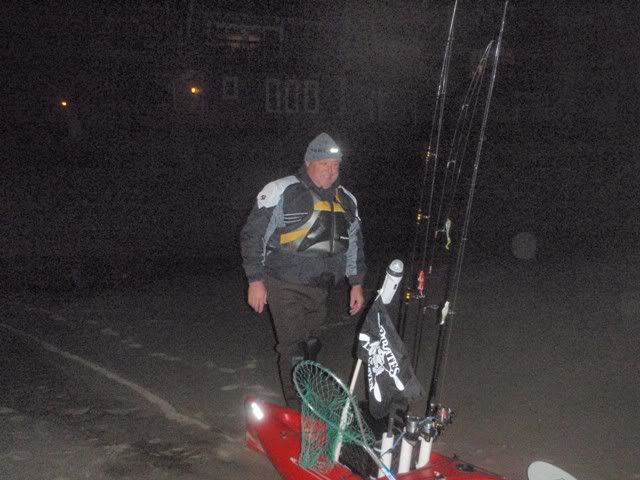 Surfva's typical cheese shot (fly's down...again: :--|):
Man...it was slow for me for the first hour or so. I managed one fish out by the SBC:
Had a few boats attempt to swamp me out there, but I have the boat names so the Chinese curse has been implemented on all vessels.
Dafishguy said he was workin' 'em over close to the beach, so we made our way back that way...and the schoolies were popping all over the ocean side off the span. From there on out, it was every cast..fish on! I can't say how much fun I had in those two hours when the blizt was in full force. Enough talk, let the pix speak...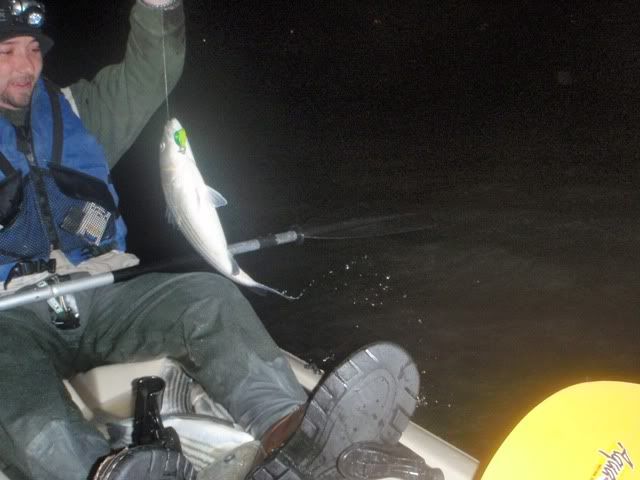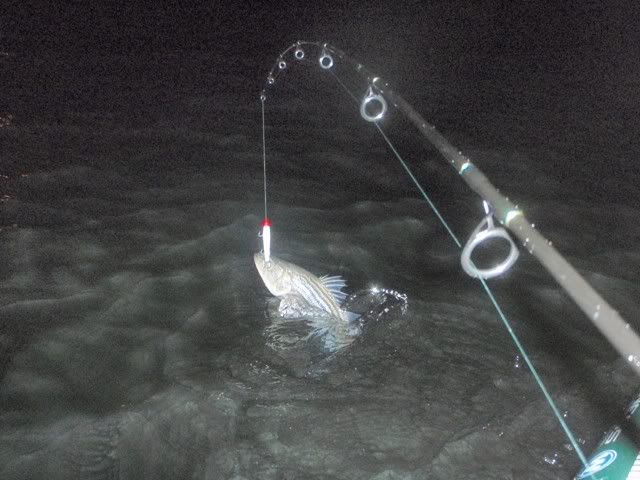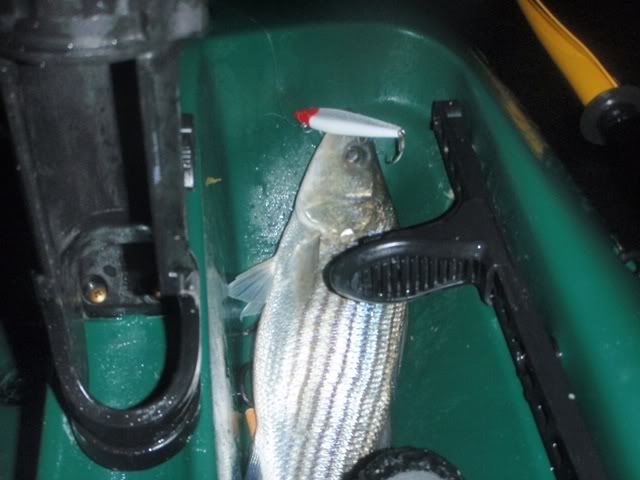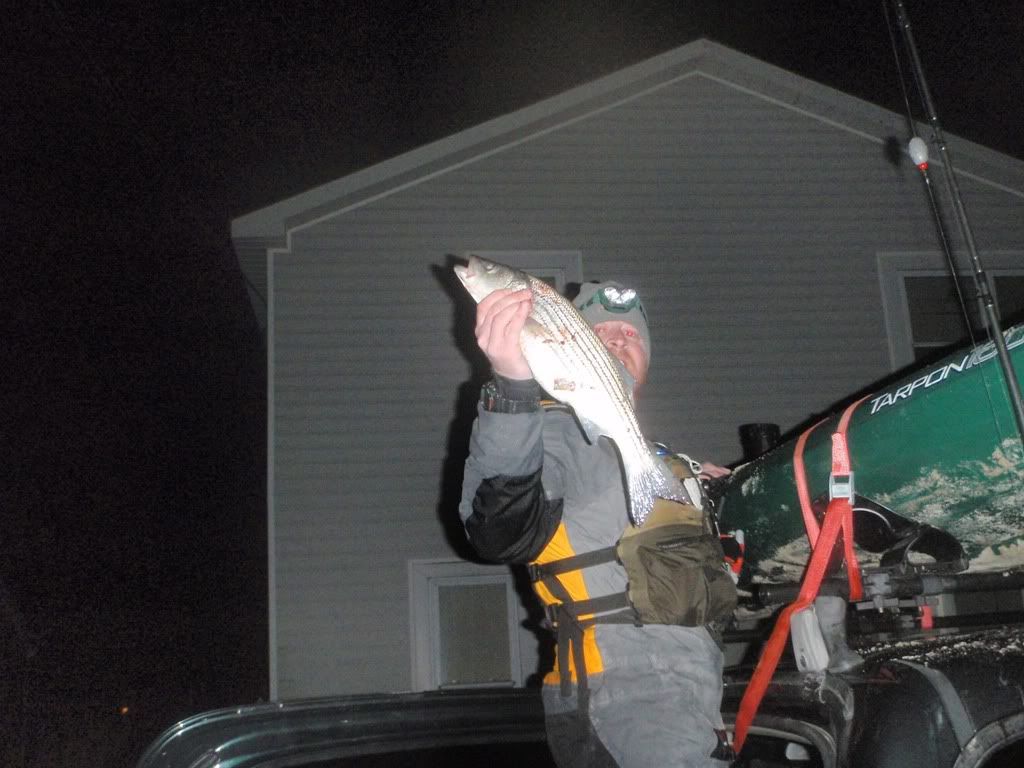 They were really hungry out there. When a 23" striped side-eye inhales a whole Mirrolure, you know they're hungry..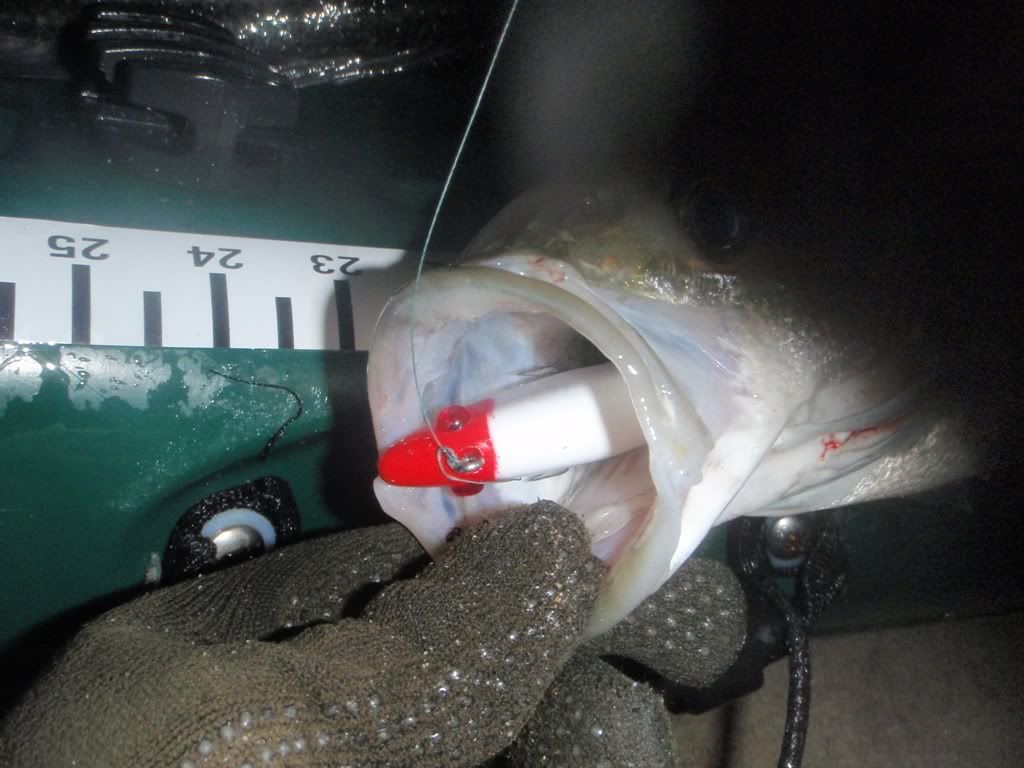 It was a really glassy night, and fishees where rapacious & covetous!!!
Skunk