Discussion Starter
·
#1
·
After spending a copious amount of pillage on braided line today, the Chocolate Monster (Molly) and Surfva showed up with his companion, Bassasassin to plunder some Striped-Side eyes. I had flash-backs of me spider man loss to the pink "Barbie" rod of Surfva last year, so I brought reinforcements with me tonight
Yes it be a Penn 704Z with a Ultra-Feather-Lite Two foot Icefishing rod from Colorado..... The Plunder was on!!!
Upon arrival to the bridge, birds were everywhere, and the water was Boiling
When landing a Schoolie, me lil old Feather-Lite started screaming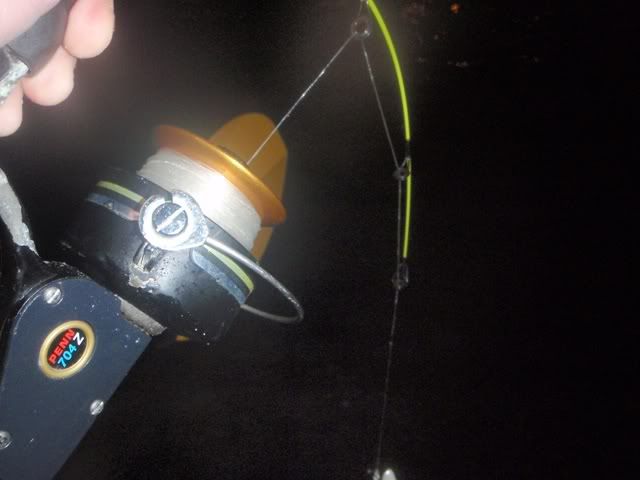 I grabbed the Feather-Lite and battled the Lil Porky Side-eye to Barbies dismay.
Surfva thought he was wise in his own ways as well
Basssassin with an apprihensive attitude, (no gloves) plundered Eight, kept the two biggest, and just smiled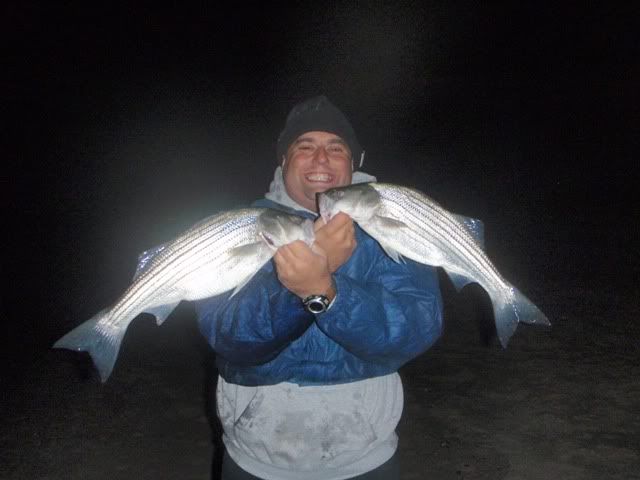 Our intentions were soaking eels for Big Momma tonight, but the Schoolie invasion prevailed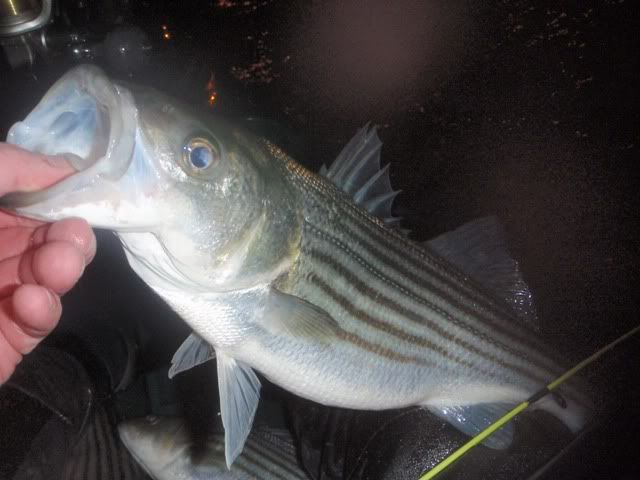 Here's some pics from the rest of the evening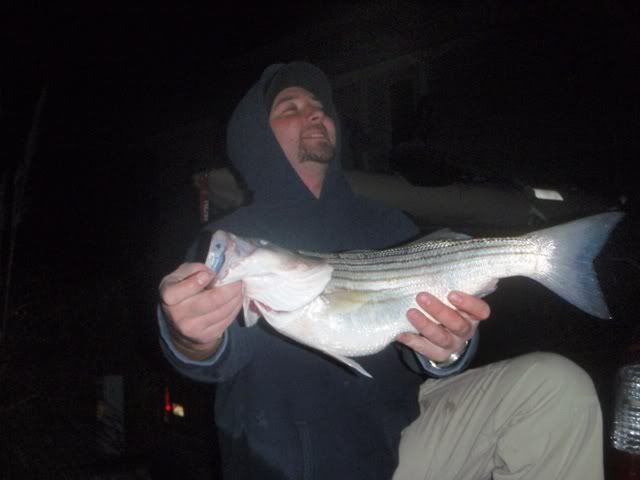 Surfva's bait of choice was decimated by the schoolies tonight