I know it's '08, but my brain was on vacation a day early when surfva decided to intercept me with another Striper plunder. As it turns out Capt. Morgan was already at the beach, loaded up and waiting for us...but his fly was down..
(and it was cold out)..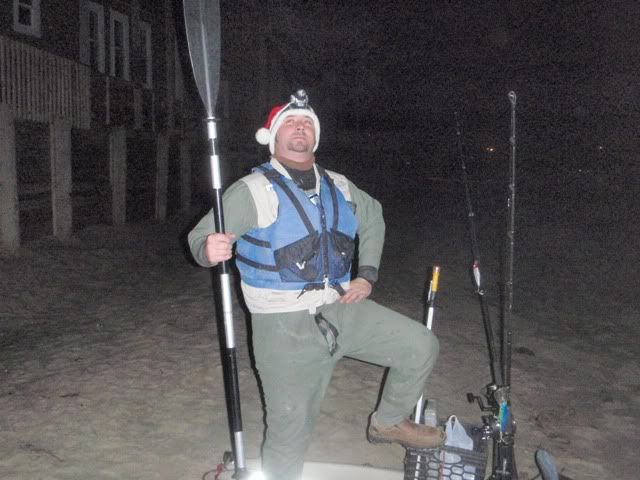 As the nordic sportsman I am, I rallied the troops with a hearty yelp and a gesture towards the prey!!!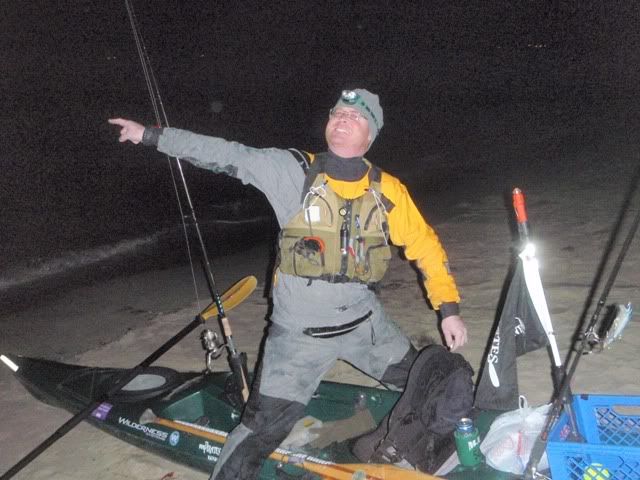 We made our way out there to the base of the CBBT, and first cast (no ch*t), Mr. schoolie ate the Mirrolure....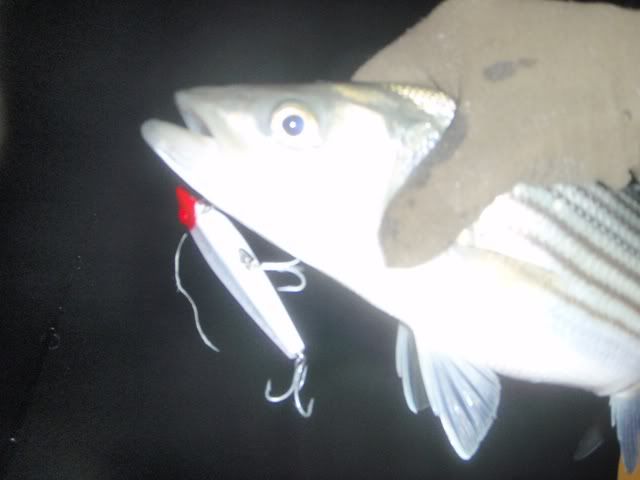 We were gunning for some bigger class Striper, both trolling Stretches, but aside from a few pulls and spits, our yaks came up empty of some longer side-eyes
Nonetheless, there was some decent shoolie action. They seemed to love Mirrolure (again).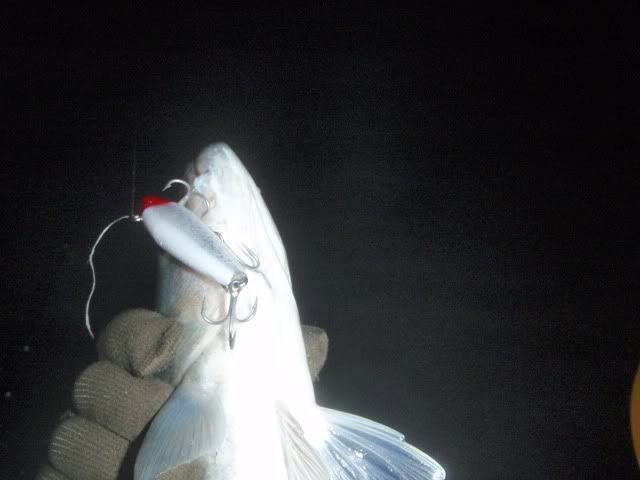 Lot's of litte guys splashing around..
I will say that a Mirrolure is effective, but that
[email protected]
thing seems to hook more things on my yak (and my person) than fish..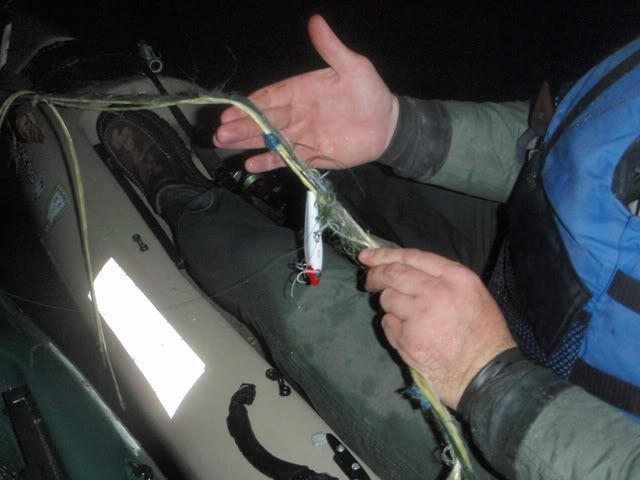 More schoolies..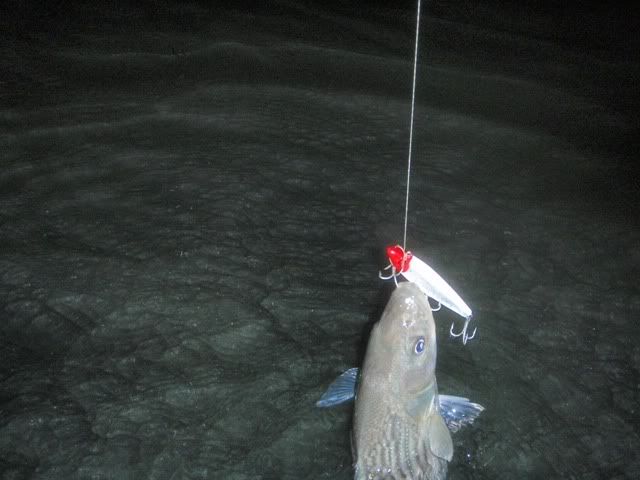 We ended up releasing all of them, voluntary or involuntary except for this little 20" pig. It was donated, but I'd really like to know what's in it's stomach to make it such a round bellied schoolie. (BTW, I allowed him three smokes before he was executed...
)
There out there, just not at slack tide.
Skunk