After debating on a spot to fish..the Ditch, the Ships, Rudee, we said screw it and launched at the home base down here in Chix Beach. Last night, I had a few wobbly pops, as did my fishin' bud (Surfva) and tied up a crazy umbrella rig to troll out there.
The launch was fairly uneventful...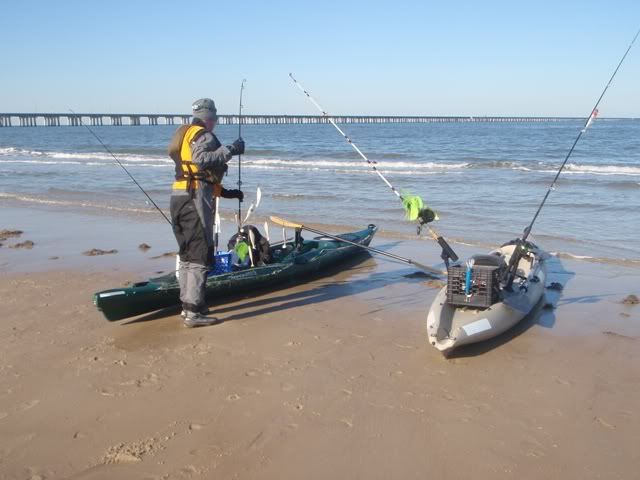 There was a light chop and few boats, but not too busy out by the SBC.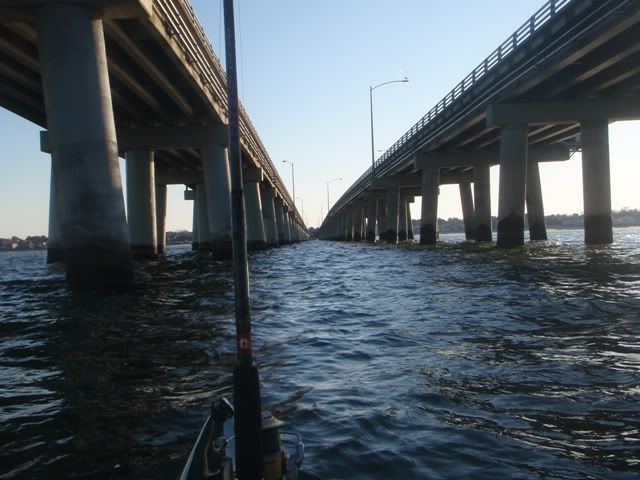 After trolling for awhile, all I got was Sigmon the Seaweed monster..but then we started getting into 'em at the schoolie nursery.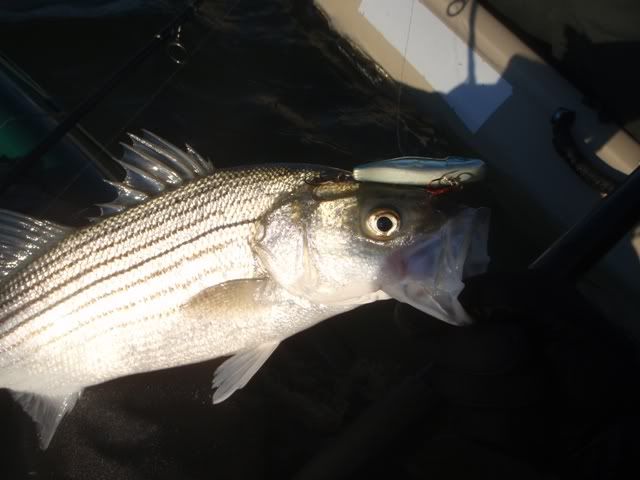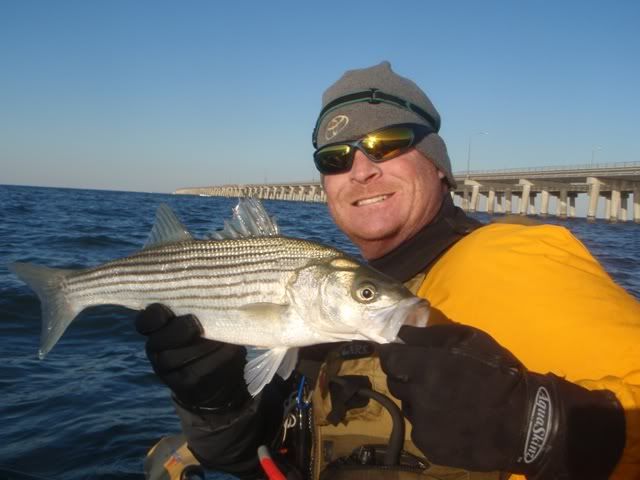 We both had an unusual abundance of pull offs, but managed to get our limit of keepers before the Skins game.
Who said schoolies only hit at night??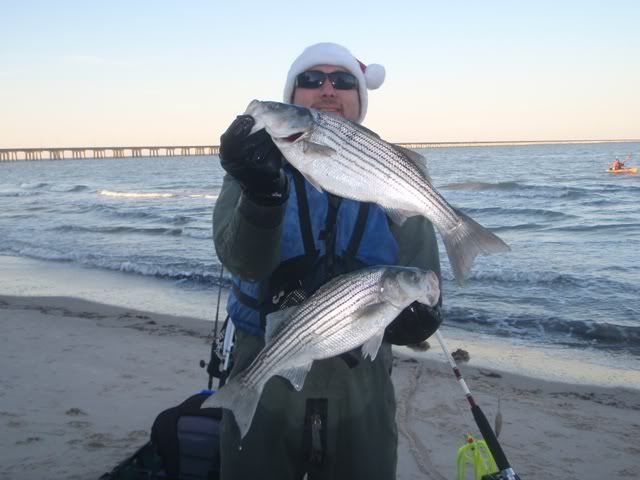 As we were extracting, Mike & John rolled back in with some
fat ars
Togs.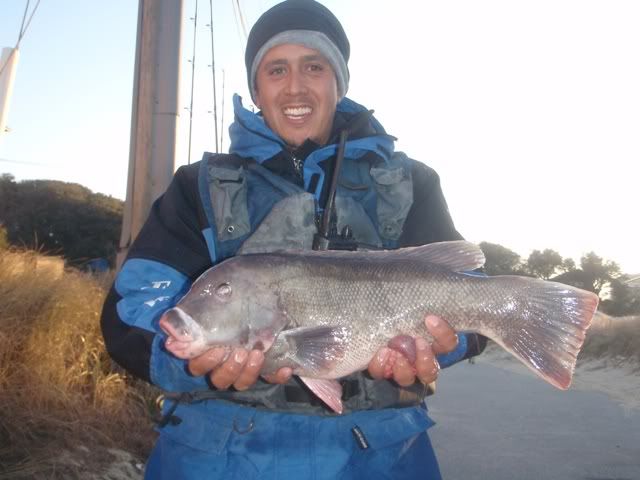 They donated two football sized Togs to the SkunkApe/Surfva food bank. Thanks a bunch for your generosity guys!!! I smell the fillets roasting as we speak!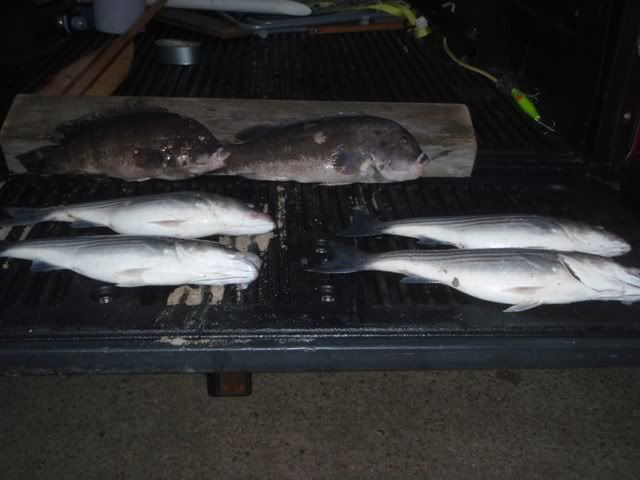 I was trolling an umbrella rig, to no avail, but my rattletrap seems to get a rise out of the schoolies. Surfva had better luck on this rig.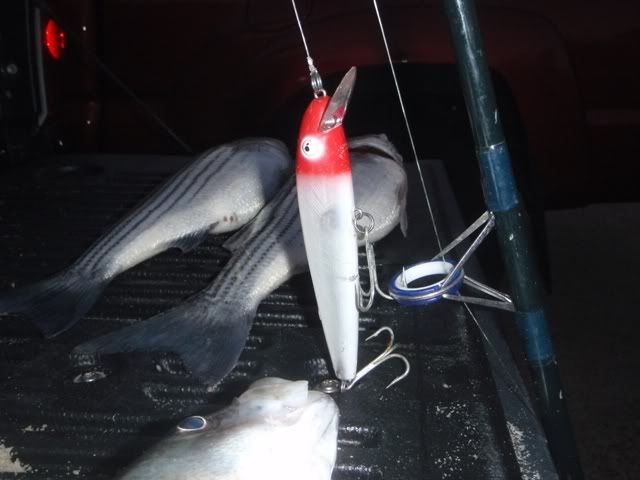 It was a really nice day out, but cold as a witches tit on the shady side of an iceberg!
My bits & pieces are still thawing out.
Skunk