Discussion Starter
·
#1
·
So I'm laying on my couch dreaming about the Bahama's and get a rude awakening from some dude busting my door down. It turns out it was Surfva with rods ready and in a spry mood.
After I told him to fork off a couple of times, he managed to stir my lazy a*s up so I flicked on the VHF on W/X mode on and heard the report.....not good for the remainder of the week, but a small window to hit it, so we charged the scene and we loaded up.
Surprisingly the beach launch was rather uneventful... but the conditions would change whilst we were on the water...
We both were floating an eel and casting grubs for schoolies. Surfva got into a little school while I was kvetching over my float getting tangled in my spare paddle (which is always good to have).
Ok, so it was a little slow tonight, but we managed to get our limit in roughly two hours. No sooner the wind picked up and we got our a*s handed to us with white caps and swells that were building. So we extracted rather quickly.....
Here's a few pix of the Monday night run.....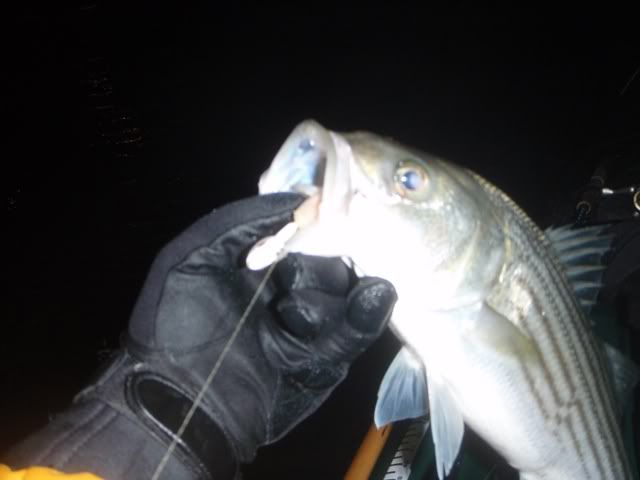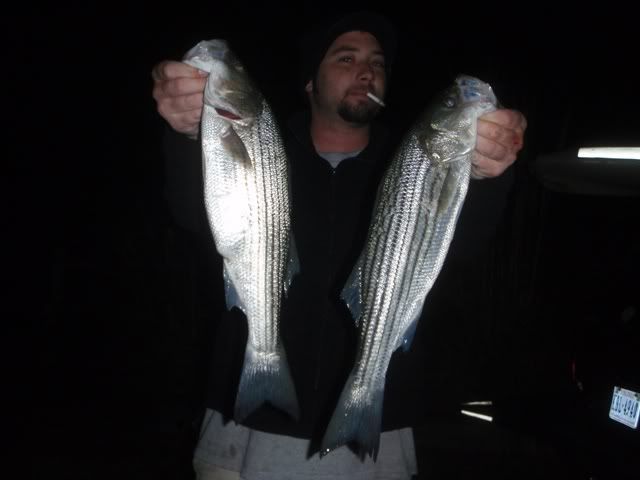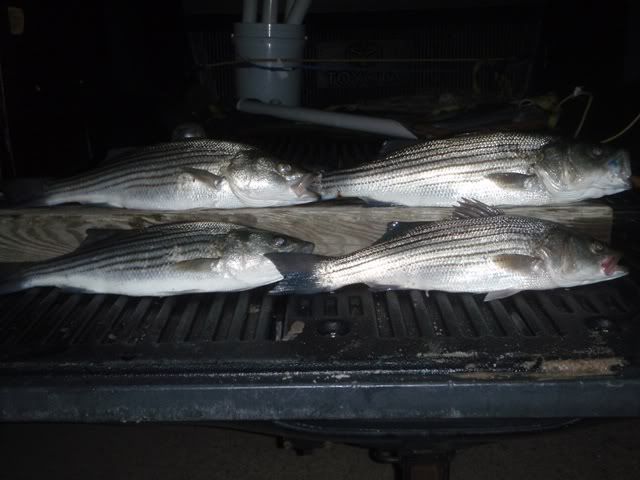 Now the weather sux, and I'll be cooped up till we get a reprieve.
I love catching Stripers, schoolies or hogs, it all good~~~
Skunk