It was an absolutely beautiful night out there tonight.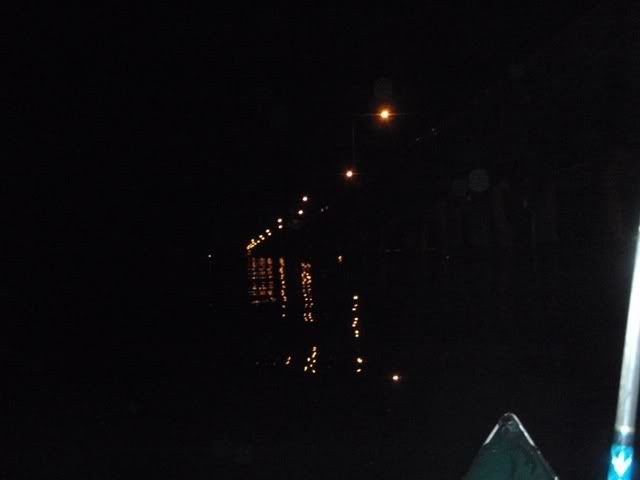 Just too nice, I guess. The side-eyes were hard to come by. Me, John, Mike & Ian got the yaks into play, and it was pure glass out there. I love nights like that, even though the current was kickin.
Of course on any yak trip, everyone does their own thing, we all ended up 100's of yards apart not too long after the launch.
The other's, from what they say
picked up a couple shoolies each out of my site. We rolled up to the 2nd SBC whilst stink pots disregarded our presents altogether. Oh well, a small wake on a glass night won't hurt anyone.
I saw no birds working all the way to the 1st island, but we seemed to be having better luck trolling lures.
I got a couple on a heavy bucktail w/ a white grub on the bottom.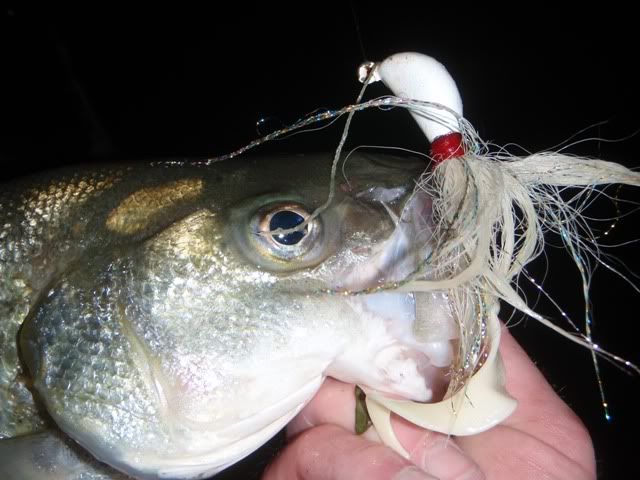 The others were too far away to get any pix, and all fish were released.
I had one hit my Rattletrap when I was trolling right near the SBC and it really spanked my ars. He went on one side of the pile-on as I drifted on the other side. The outcome was....one bigger sized fish with a Rattletrap in it's mouth due to abrasion and current, me...a limp rod. Show was over after that...
(Insert Viagra commercial at will
)
They're out there, but when it's really calm like tonight, it seems that they stick to the bottom rather that slappin' the surface and making the birds go crazy.
Skunk