Discussion Starter
·
#1
·
Hey fellows, its middle of winter and I'm doing what I normally do this time of year, making up next seasons surf rigs. Just got done with a nice batch of this years castable shark leaders and thought I'd share. These shark rigs are designed for my 12' OM heavy rod paired with five to eight ounce sputnik style sinker and a big hunk of bait. These are the latest version of what has become an evolution that has been going on for many years now. I'm quite pleased with them and would like to show them off. This rig has easily landed many five footers, a dozen or so six footers and even has gotten me a seven footer.
This rig is solid ya'll, as far as castable shark rigs go, it has yet to fail me. I've had some feisty ones do a number on the the first few inches, but, overall I think this rig is capable of beaching a nine/ten footer. I'm gunning for my first eight footer this season, my hopes are high.
All comments or criticism are welcome.
Overall view of rig..................
[/URL]
The business end...............
[/URL]
The first ten inches......................
[/URL]
The sinker slide with stop.........
[/URL]
The top few inches that attaches to rub/shock leader............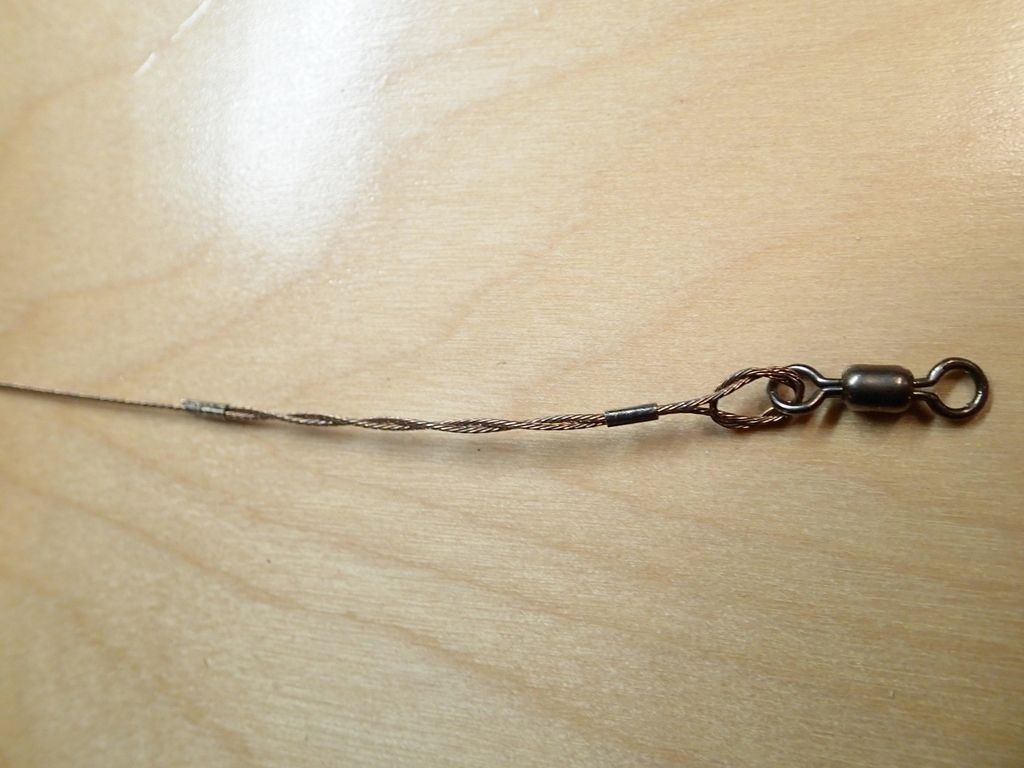 [/URL]
Another view of the whole assembly..................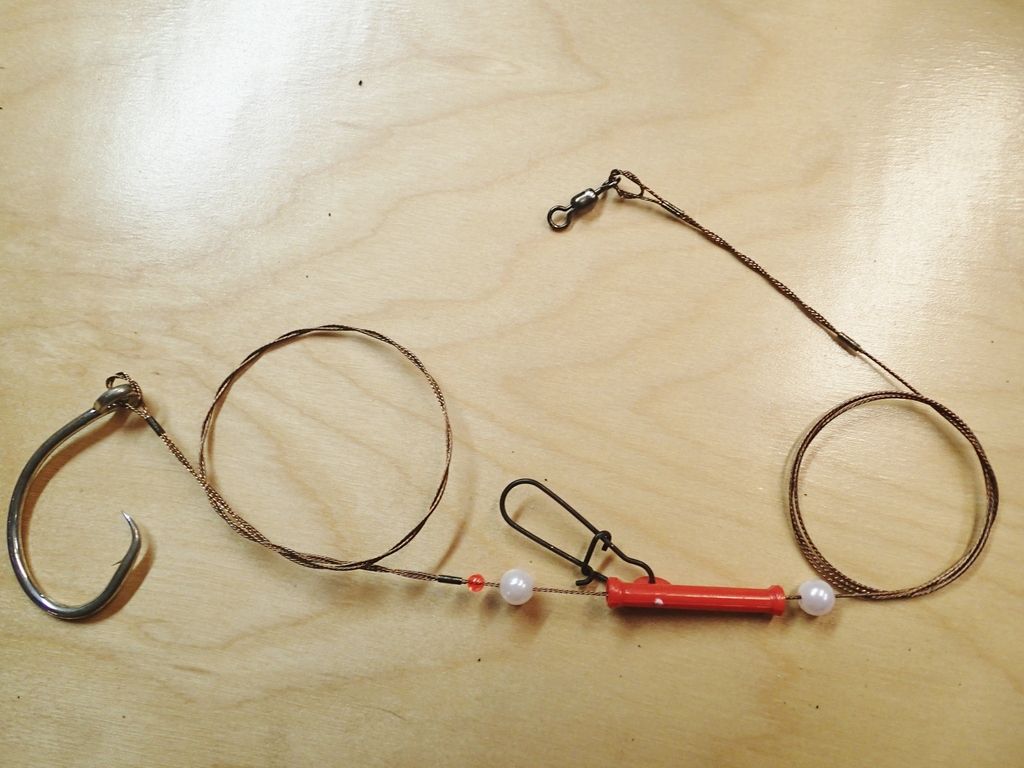 [/URL]
What do ya'll think?