Discussion Starter
•
#1
•
Went down for a long weekend to catch a red drum. I used FF rigs with 9/0 gamis baited with shrimp, cobb mullet chunks & heads, and tossed some smaller chunks on a smaller rod with a T&B rig.
Current was running hard L to R, and 8 was holding but 6 didn't even come close. Winds varied between 10-15 and 20+, and there was some rain from time to time, except Saturday was beautiful in terms of having sunshine and mid-70's temps. Water was warm ... perhaps too warm!
I fished the old lighthouse site area in Buxton, and also behind the Coast Guard station in Hatteras ...
Friday, bought bait when I arrived at 6pm, then stopped at the beach to question the people fishing, but there were scarce.
Saturday, fished 4hrs AM, 4 hrs PM, and 3 hrs evening.
Sunday, fished 2 hrs AM, 4 hrs PM, and then the winds kicked up, water started rising, and rain was spitting.
Monday, made a few stops but never got out my stuff ... just watched people's lines getting ripped along by the current ... began the trip home at 9:00am
Oh, and what did I catch? Well, a few pomps, spot, lizzard fish and pinfish ... better than the skunk, which seemed to be around for lots of folks, but not what I was hoping for
Anyway, a fishing trip is better than work, even when the fish aren't biting
Some pics:
Fishing in Buxton ... lighthouse in background: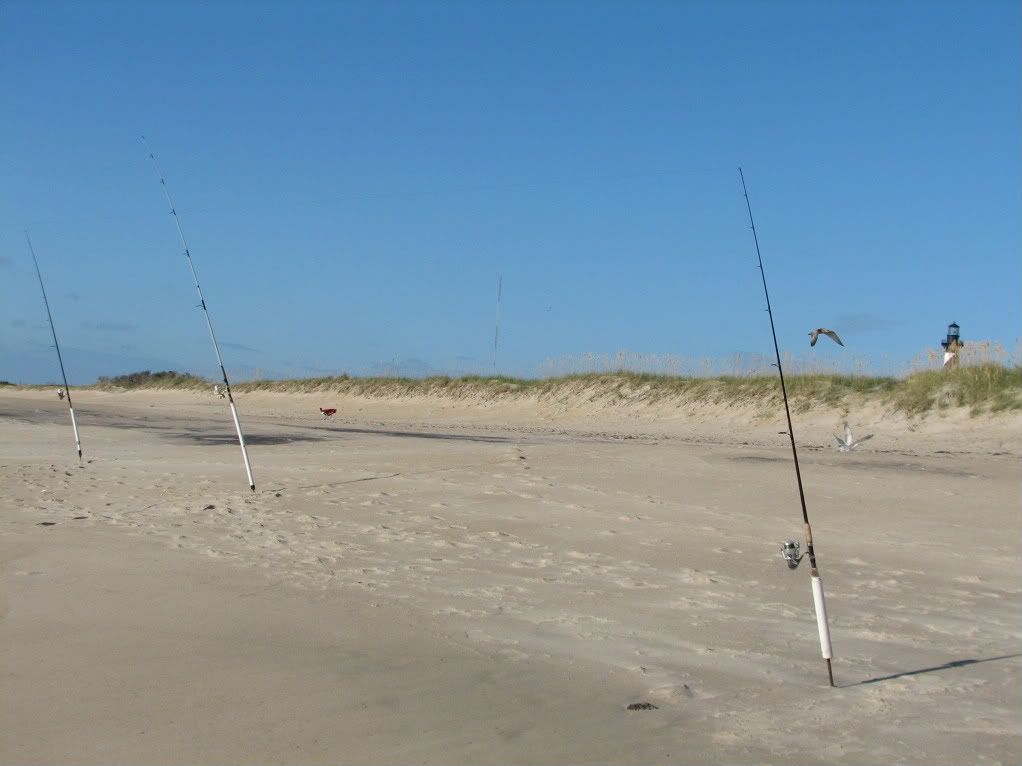 A pompano: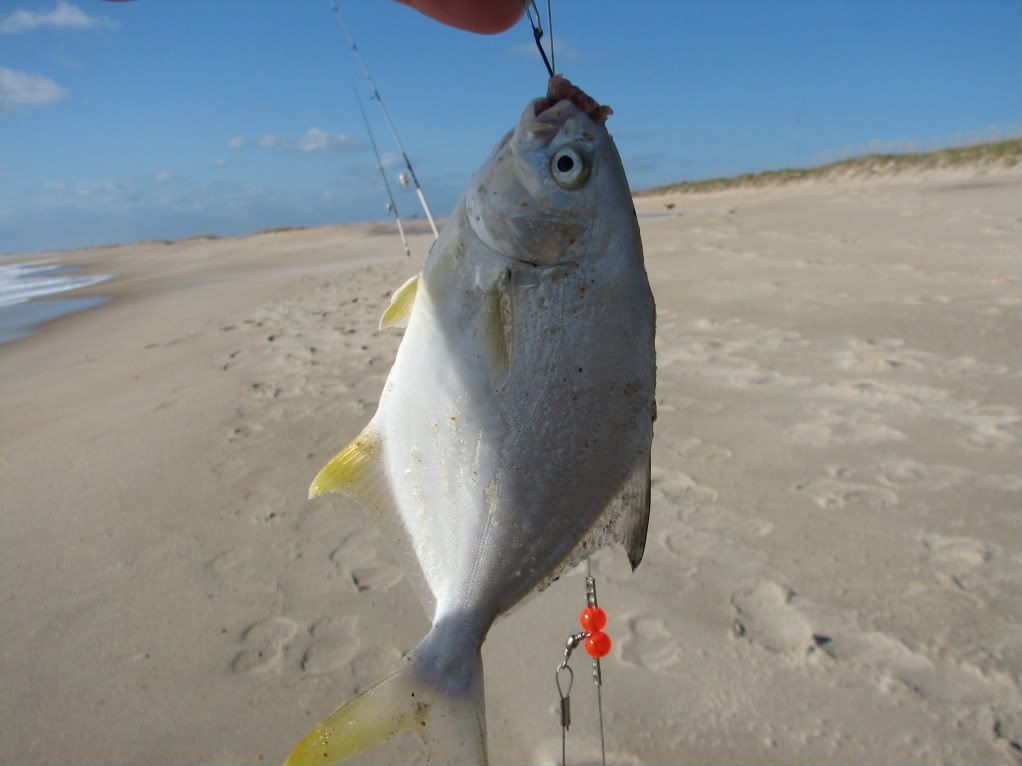 A collapsing Frisco Pier in the background: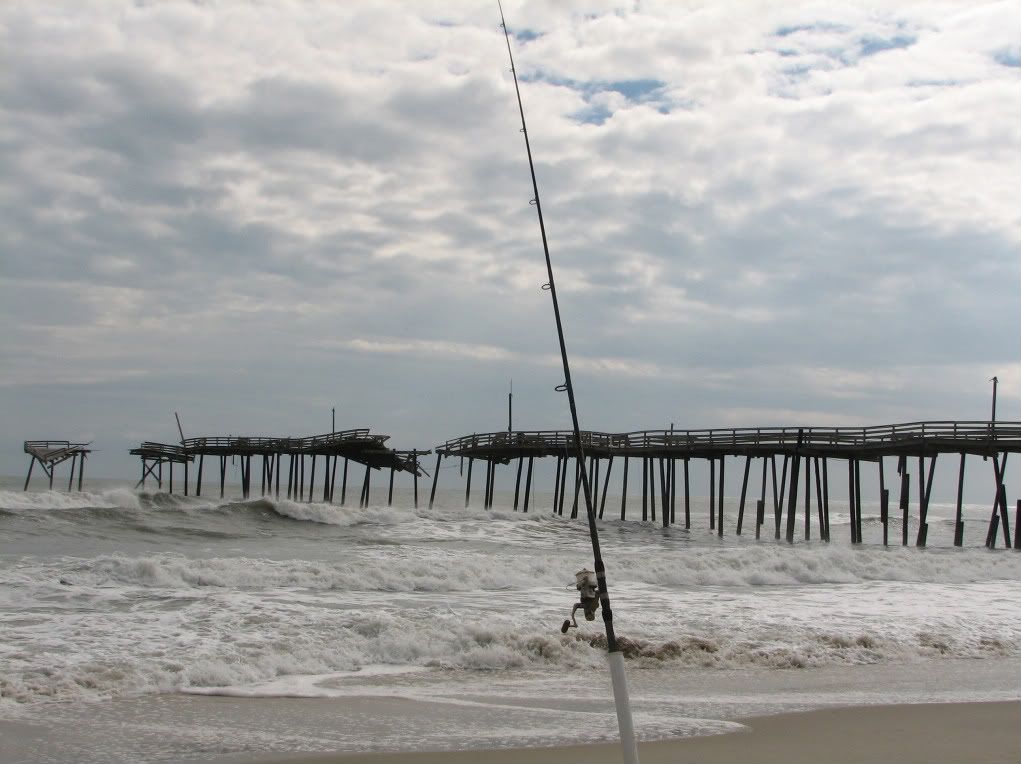 Waiting at the porta-potty: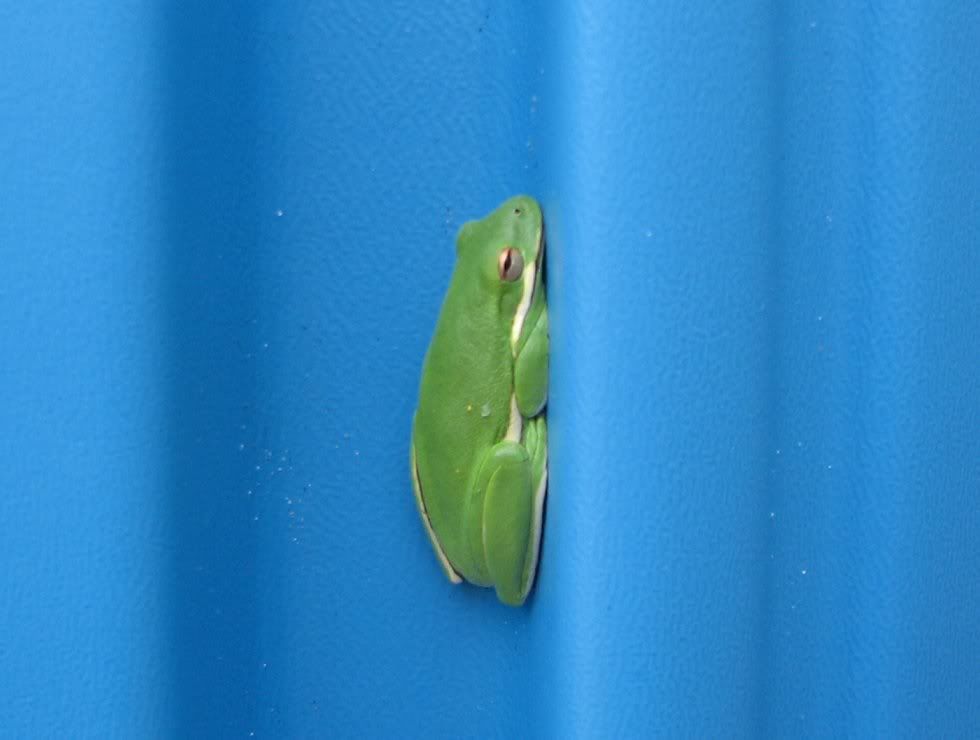 Oregon Inlet from the Bonner Bridge: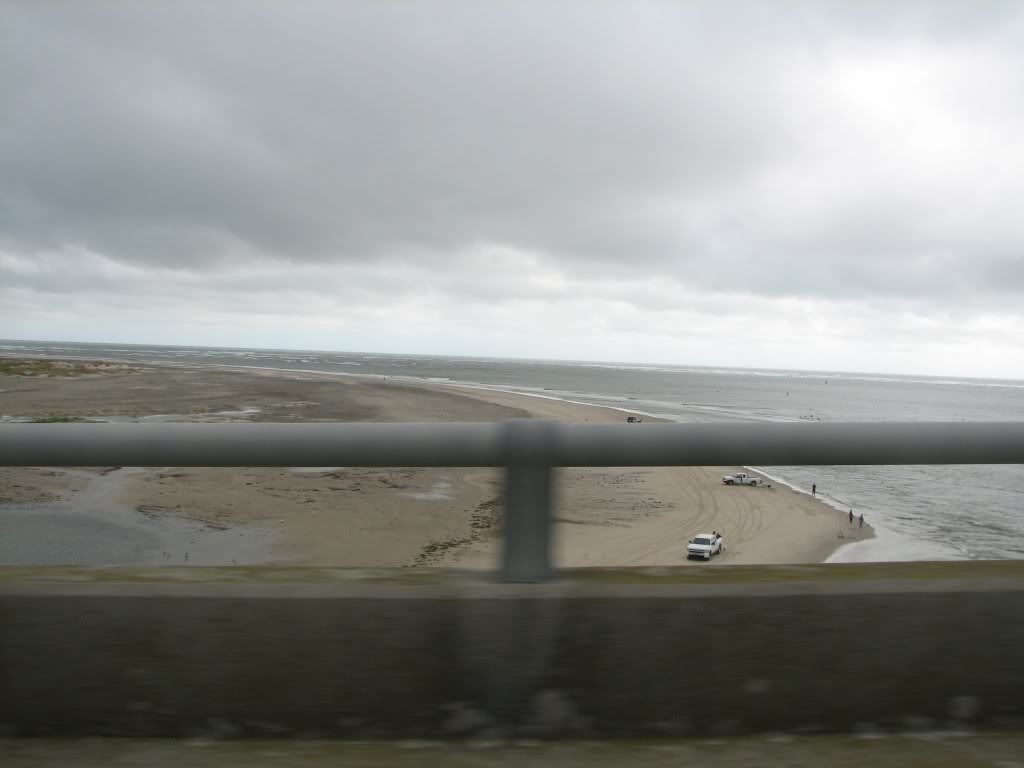 A tackle stop: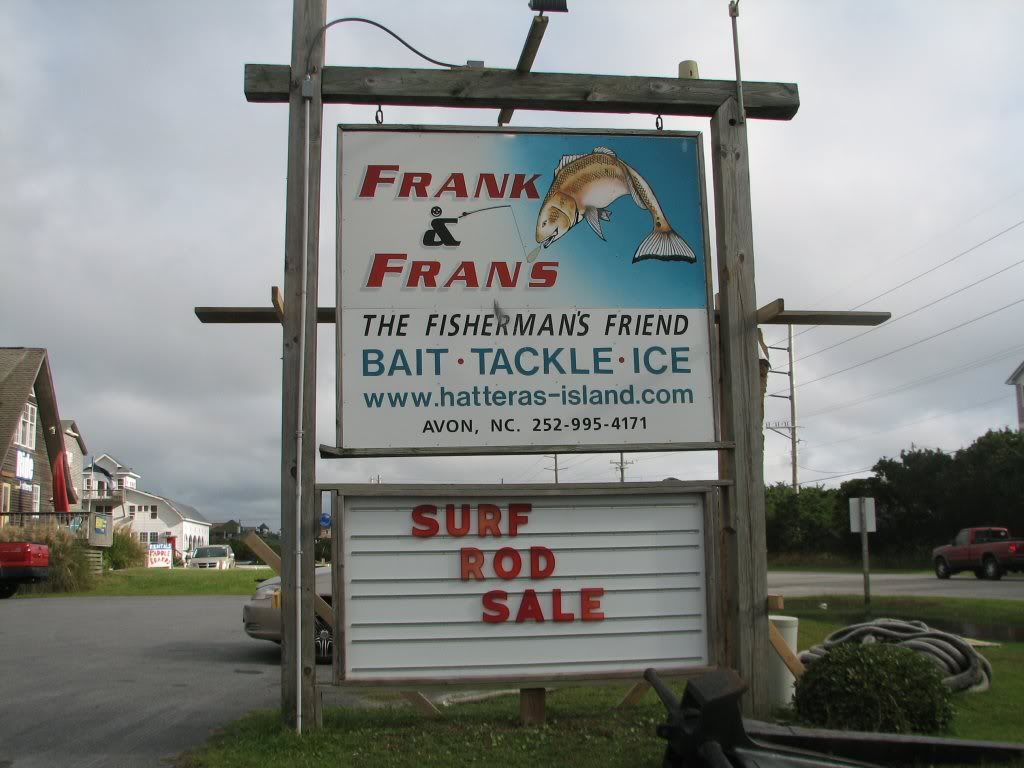 An odd sighting at the CBBT: