Discussion Starter
·
#1
·
Hit the beach with the family in tow this morning. After a quick check of the forecast, it looked like it was going to be ideal conditions for a drum this morning. We arrived to find this: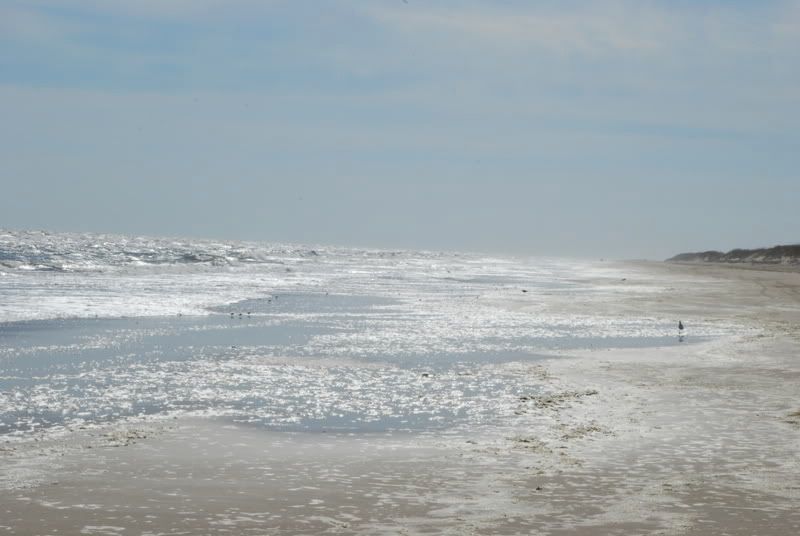 Absolutely beautiful day out there.
Got there with nothing but FBBW's and it took a while, but I got 1 spot for bait. Got the head and a chunk put out and waited. The head produced this fella: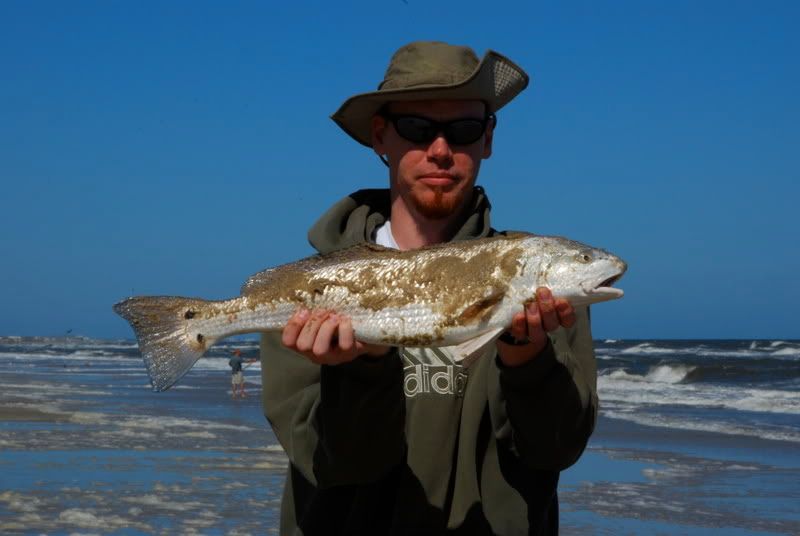 26.5 inches. Decided to let him go to get bigger under the premise that if we catch another, he's dinner. Sure enough, this nice 24" fish came along shortly thereafter:
Fried him up with some House Autry and redfish magic seasoning, with baby red potatoes with fresh parsley and garlic butter and some Jiffy corn muffins. :beer: Had a great time with the family even though the boy got a bit fussy toward the end. Left them chewin' at about 12:30. No big boys to speak of, but a great day all around.
Can't wait to get back out there next weekend.